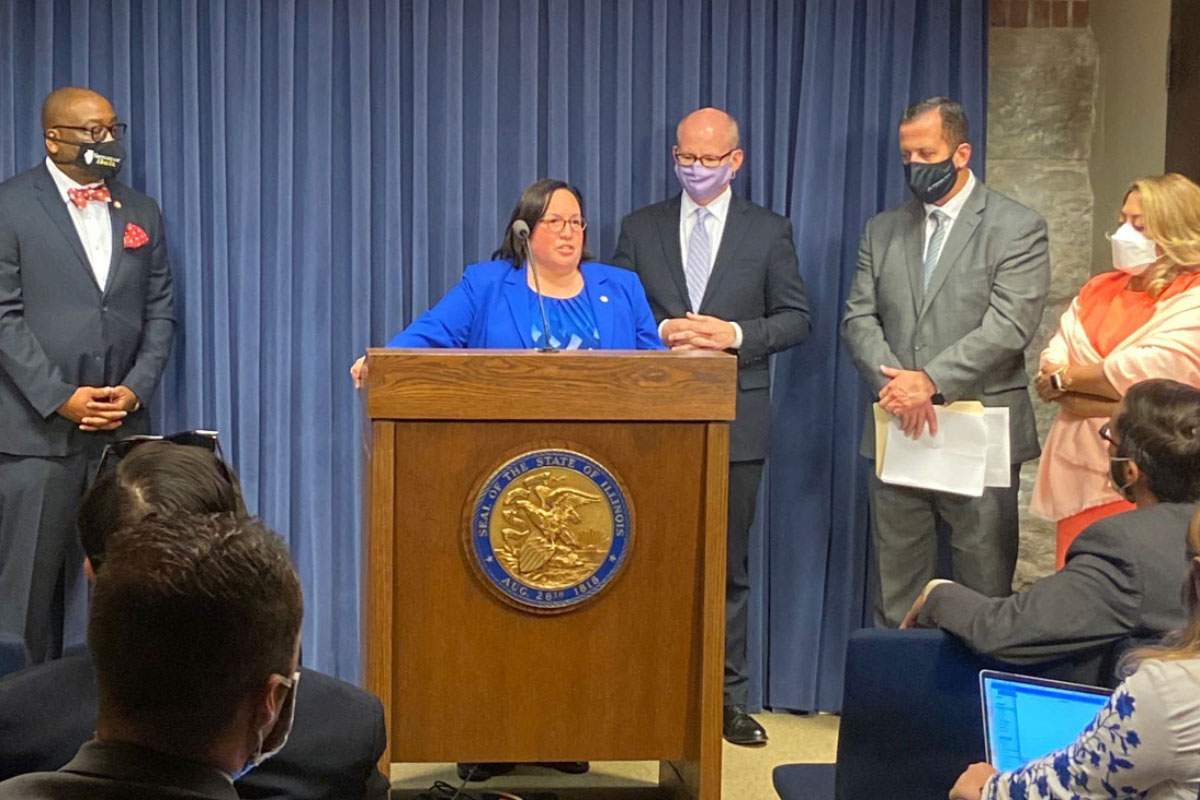 SPRINGFIELD – State Senator Cristina Castro (D- Elgin), who has worked tirelessly for years to bring a comprehensive and just energy transition package to Illinois, released the following statement regarding the General Assembly's passage of the state's historic energy measure:
"After years of fighting the battle for clean energy, I am pleased we were able to come together to pass a comprehensive energy package that puts environmental justice and equity at the center of the work to move Illinois to 100% clean energy.
"Historically, Black and Brown communities have been disproportionately impacted by climate change and other environmental and health harms that come with burning fossil fuels. Giving these voices a chance to lead the transition to clean energy was a top priority that was reached in this legislation.
"I am proud to have worked over the last few years on an ethical clean energy plan to bring Illinois to the forefront of the fight against the climate crisis."