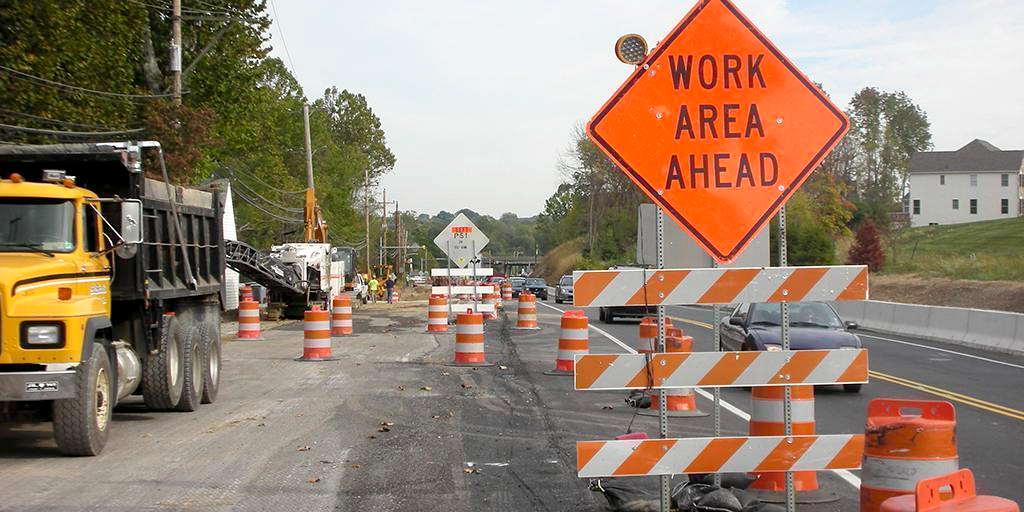 VILLA PARK – To protect construction workers and discourage unsafe driving as construction season returns in Illinois, a new law by State Senator Tom Cullerton signed today increases the maximum penalty for hitting a construction worker to $25,000 from the current $10,000 fine.
"We are seeing an epidemic of distracted driving, and the people who work in our roadways are paying the price," Cullerton said. "As construction season progresses, it is crucial that we take every necessary step to deter drivers from taking their eyes off the road."
Cullerton championed Senate Bill 1496 in response to an accident in which Bartlett resident Frank Caputo was struck and killed while working on the Tri-State Tollway near O'Hare International Airport.
Caputo was working as a nighttime flagger in a construction zone near Rosemont in September 2018, when a car drove into the closed lanes and fatally injured him.
"I made a pledge to honor Frank Caputo by finding ways to keep his fellow workers safe," Cullerton said. "While a fine won't physically stop a crash, we believe raising it will send a message to Illinois drivers about the severity of this problem."
Cullerton urges Illinois drivers to be cautious drivers.
"Driving recklessly through construction zones to shave off a few minutes of your travel time can end up being the difference between life and death," Cullerton said. "Our road construction workers are working day and night to improve our state's infrastructure. It's our job to drive responsibly and respectfully to prevent tragedies."
Senate Bill 1496 passed the Senate and House unanimous support. The new law goes into effect on Jan. 1, 2020.