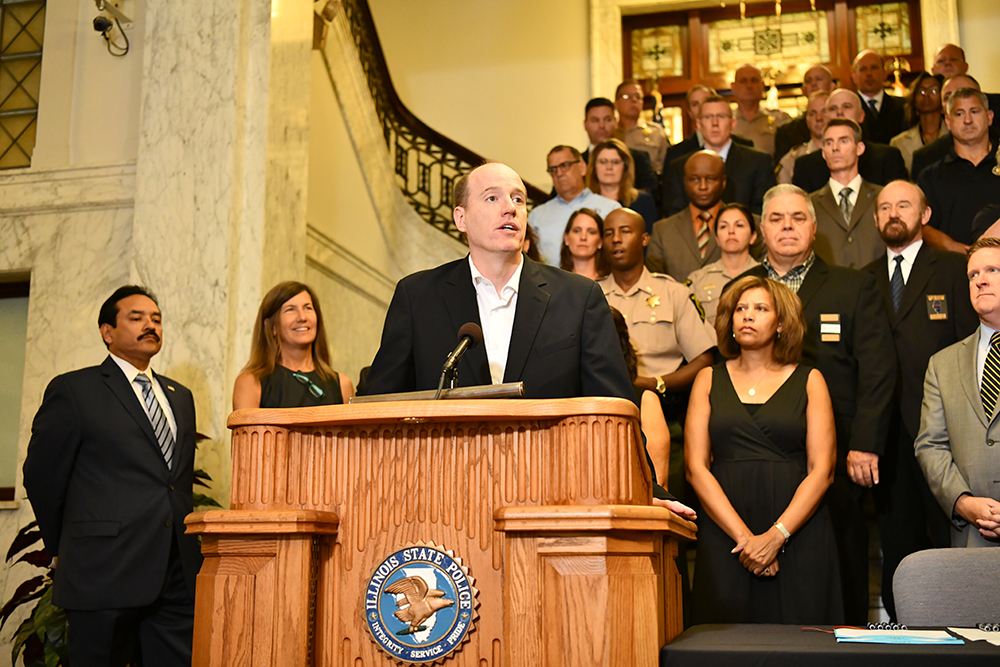 SPRINGFIELD – The governor has signed into law two measures sponsored by State Senator Bill Cunningham that would help prevent suicide and promote mental wellness among first responders.
"Suicide and mental health are among the biggest issues facing first responders today," said Cunningham, a Democrat who represents portions of Chicago and the southwest suburbs. "These pieces of legislation are major steps in combating these problems and showing first responders that help is available and it's okay to ask for it."
House Bill 2766, which Cunningham cosponsored, creates the First Responders Suicide Prevention Act. The act includes provisions to implement training for individuals tasked with providing peer support counseling to colleagues, requires police and fire departments to develop disciplinary measures for those who violate confidentiality agreements and creates a civil cause of action for employees whose employment status is adversely affected by information obtained during a counseling session.
"Peer support counseling is a critical tool in the fight against first responder suicide and I'm proud to support measures that ensure it remains a viable and confidential option for those who need it," said Cunningham. "No one understands the issues these men and women face more than their peers and by fostering the development of peer counseling programs, we're taking steps to save lives."
House Bill 2767, on which Cunningham was the primary sponsor, requires the Illinois Law Enforcement Training and Standards Board to develop a course addressing the issues of officer wellness and suicide prevention. The course will be included in the training requirements police officers must complete before graduating the police academy and would also need to be completed every three years after graduation.
The training will be required to include recognizing signs of work-related cumulative stress, issues that may lead to suicide and solutions for intervention with peer support resources.
"By educating officers, we're hoping to eliminate the stigma that mental health challenges are a sign of weakness and somehow disqualify officers from being able to do their jobs properly," Cunningham said.
House Bill 2766 will take effect immediately. House Bill 2767 will take effect January 1, 2020.