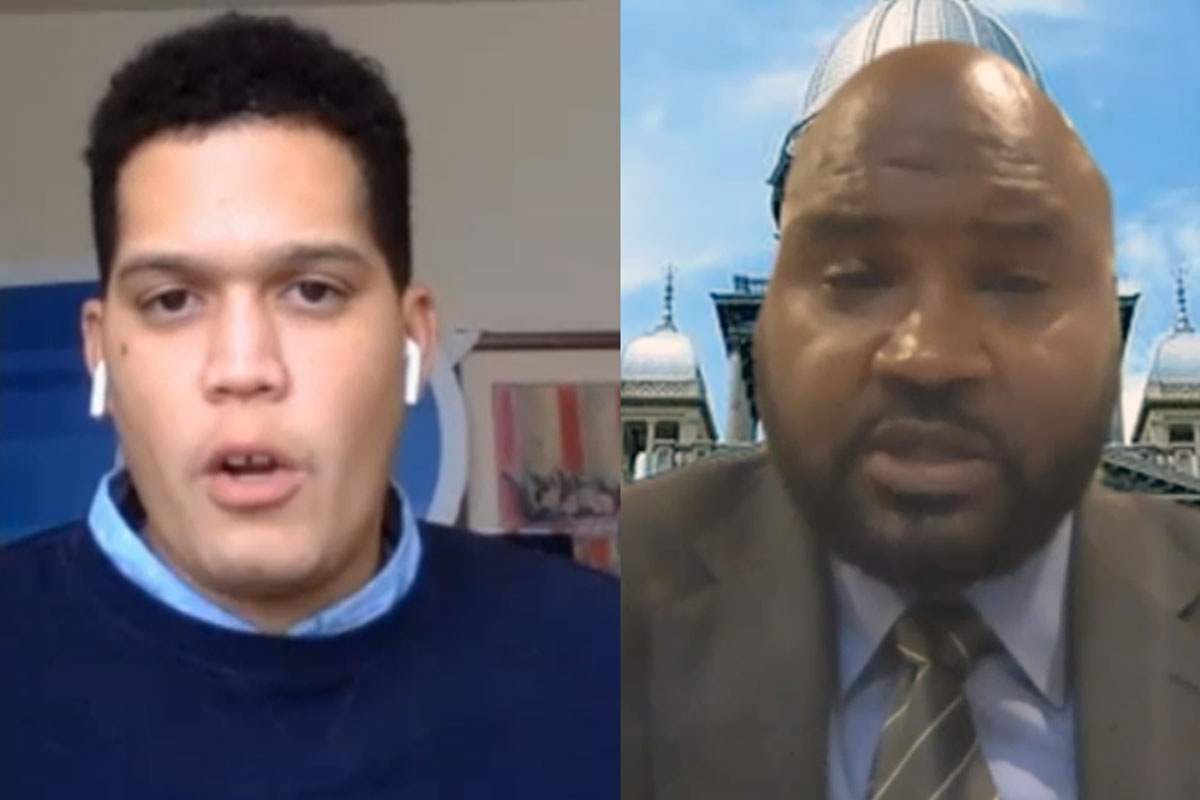 CHICAGO — Illinois lawmakers examined bail and police reform during the sixth hearing prompted by the Black Caucus Tuesday.
"The system of cash bail sits at the intersection of poverty and racism," Sims said. "Blacks and other racial minorities are more likely to be arrested by police, despite evidence showing they are no more likely to commit crimes than their neighbors. If arrested, Blacks are more likely to sit in jail awaiting trial, oftentimes for nonviolent offenses, simply because they cannot afford bail. This reality creates instability for the accused, their families and our communities. Our justice system is supposed to assume innocence until someone is proven guilty, but unfortunately it has not worked this way and for far too long has worked against people of color and the poor."
Sims co-chaired the Senate committee with State Sen. Robert Peters, chair of the Senate Special Committee on Public Safety. Chair of the House Judiciary-Criminal Law Committee State Rep. Justin Slaughter (D-Chicago) and other committee members also participated in the joint hearing. It was the sixth joint hearing on criminal justice reform called by the Illinois Legislative Black Caucus to develop an agenda to eliminate systemic racism ahead of the upcoming veto session. Criminal justice reform is the first of four pillars, which are guiding their efforts:
Criminal justice reform, violence reduction and police accountability
Education and workforce development
Economic access, equity and opportunity
Health care and human services
"I don't know if there's a more obvious indicator that our society has a major issue with systemic injustices than the fact that a lack of pretrial fairness results in people staying locked up simply because they are poor," Peters said. "Poverty is not a crime, but the so called 'War on Poverty' has been more of a war on those who suffer from it rather than a war against the symptoms that persist today to cause it. There are many, many steps along the road toward winning real safety and justice, but the first is to abolish cash bail so that the rich don't have a major advantage in our deeply flawed justice system."
Bail reform and police reform was discussed specifically in regards to abolishing monetary bail and alternatives to police response/co-responder models.
"We must acknowledge the effect that law enforcement and pretrial procedures have on perpetuating disparities in Black communities," Slaughter said. "By examining alternative police response protocols, abolishing monetary bail and expanding pretrial services, we can continue our fight for true equality and dismantle racism within our criminal justice system."
Members heard testimony from the Coalition to End Money Bond, the Illinois Sheriffs' Association and the Illinois Court Services and Pretrial Services regarding abolishing money bond, and from Access Living, the Illinois Chiefs of Police, and the Police, Treatment, and Community Collaborative regarding co-response and alternatives to police response. The committee also heard from the Illinois Supreme Court's Pretrial Task Force for a report from the Commission on Pretrial Practices Implementation Task Force.
The topics of past hearings included police accountability, sentencing reform, violence reduction, resources for victims and prison reform.