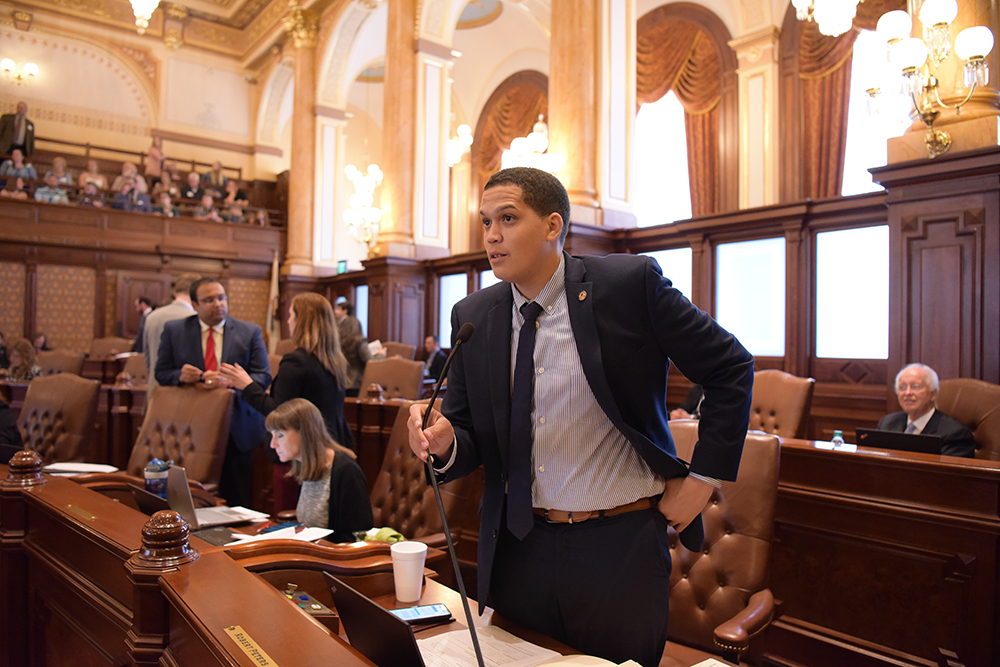 SPRINGFIELD – A law sponsored by State Senator Robert Peters (D-Chicago) meant to protect the financial security of the formerly incarcerated is one of several new laws that took effect Jan. 1.
House Bill 900 prevents the Department of Corrections from suing recently released inmates for the cost of their incarceration, effectively banning a practice known as "pay-to-stay."
"A practice that is as regressive and harmful as pay-to-stay has no business being part of a modern society," Peters said. "We're putting an end to what is basically indentured servitude and ensuring that formerly incarcerated people don't continue to be harassed once they've finished serving their time."
Another Peters law, House Bill 2665, allows minors 12 years of age and older to receive preventative treatment for sexually transmitted diseases from a physician without parental consent.
"There are a lot of kids out there, particularly LGBTQ+ kids, who aren't able to get the support from home that they need in order to get preventative care," Peters said. "This law allows those kids to get help too, which will help reduce the spread of sexually transmitted diseases, especially among youth."
Other Peters-sponsored bills effective Jan. 1 include:
• Senate Bill 1525, which requires DCFS to provide eligible youth with a stipend to cover the cost of entering into an apprenticeship;
• Senate Bill 1743, which requires DCFS to develop and implement a feedback survey for foster children who have aged out of the program; and
• House Bill 2541, which requires the DOC and the DJJ to provide civics education to incarcerated citizens due to be released within 12 months.
"I passed 13 bills during my first year as a senator, and now all 13 have taken effect," Peters said. "It really makes me feel like I'm making a difference in my community, and I can't wait to see what 2020 has in store."
A full list of bills that took effect in the new year can be found here.