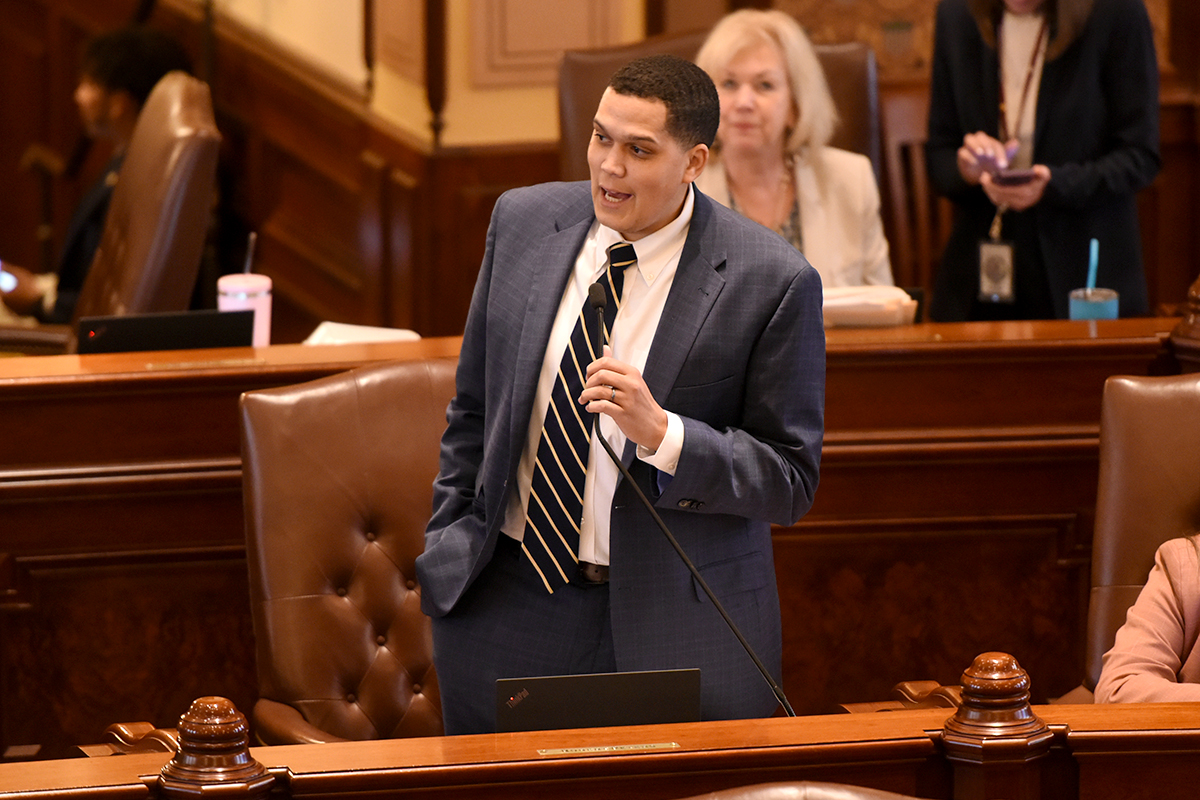 Washington, D.C. — With growing momentum sweeping across the United States to rein in the power of dominant corporations, State Senator Robert Peters announces the launch of Fight Corporate Monopolies Task Force, a new coalition of state and local leaders leading the charge.
"Corporate monopolies extract wealth from working class communities, particularly communities of color," said Peters (D-Chicago). "Companies like Amazon make deals in the shadows that dangerously fluctuate prices, suppress wages and propel a race to the bottom. We have to fight back against the unchecked power corporate monopolies exploit and the illusion that if we don't give into that power, then we're blocking economic development."
Peters is the lead sponsor of the Honesty in Economic Development Act, which will prevent state and local governments in Illinois from entering into contracts where nondisclosure agreements are in place that prevent the terms of the contract being publicly known.
"The movement to dismantle the power of corporate monopolies is being led at the state level. The task force provides a real time check on the same corporations that are price gouging working people, profiteering while workers suffer, and making backdoor deals on taxpayers' dime," said Helen Brosnan, Executive Director of Fight Corporate Monopolies. "Their efforts reflect constituents' concerns about the control and power corporations have over our economy and democracy. We're proud to work with a coalition of legislative champions who are taking on bold policy fights to challenge corruption and corporate power at the root. We hope other state and local leaders continue to join their efforts."
Peters was instrumental in the passage of the Fair Food and Retail Delivery Act, a bill that protects restaurants, bars, and retail businesses from deceptive third-party practices. This bill is now Illinois law and goes into effect Jan. 1, 2023.
"State governments have a long history of challenging corporations in order to protect their states' workers, local businesses, and communities from the harms of consolidated economic power, and those efforts are continuing todays thanks to these great champions," said Pat Garofalo, Director of State and Local Policy at Fight Corporate Monopolies. "The members of this task force have proven they're willing to take on the toughest fights against the country's largest corporations. They're providing an example that elected leaders all across the country can and should follow."
Peters joins Delaware Rep. John Kowalko, Pennsylvania Reps. Sara Innamorato and Nick Pisciottano, New York Deputy Senate Majority Leader Michael Gianaris, and New York Assemblymembers Emily Gallagher and Anna Kelles as members of the task force.
Learn more about the task force here.