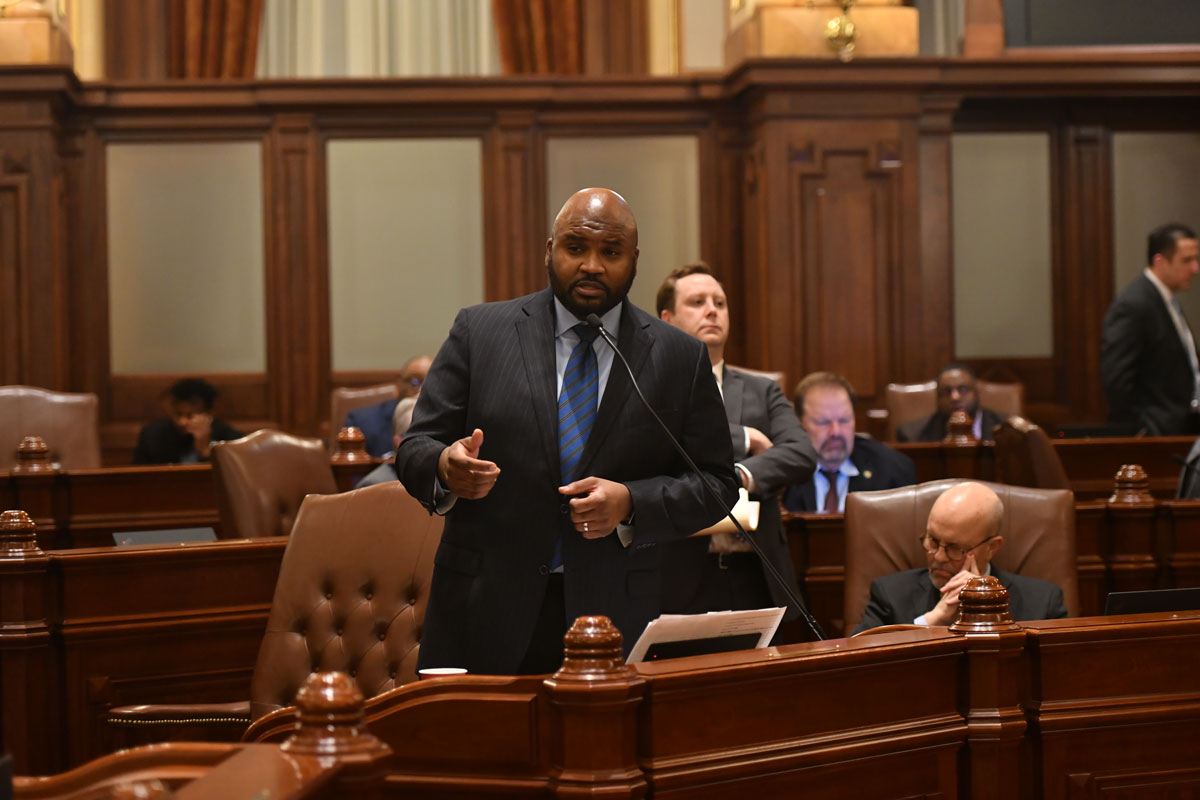 SPRINGFIELD – Millions of Illinoisans have now received over $1 billion in income and property tax rebates as part of the Illinois Senate Democrat-backed Illinois Family Relief Plan.
"We prioritized families struggling to make ends meet, the single mom worrying about how she'll afford school supplies and child care, and the family who feels they can't catch a break – and we put together a fiscally responsible, compassionate plan to signal to each of those families that their needs are what we are fighting for," said State Senator Elgie R. Sims, Jr., who chairs the Senate Appropriations Committee. "Illinois is paying its bills and we are fighting to help struggling families pay theirs as well."
The budget led by the Illinois Senate Democratic Caucus – and the subsequent tax relief plan – prioritized working families, single parents and vulnerable communities. It comes following a sizeable surplus made possible by years of financial responsibility, balanced budgets and smart investments by the General Assembly.
"From pandemic losses to the increased cost-of-living, families across the state faced financial distress," said State Senator Meg Loughran Cappel (D-Shorewood). "As a General Assembly, we recognized the daily struggles of hardworking people and passed a comprehensive plan to provide them with much-needed relief to help them get back on their feet."
Under the Illinois Family Relief Plan, taxpayers saw both property and income tax rebates
Families who filed 2021 Illinois taxes were eligible to receive up to $700. Individual filers who made less than $200,000 received a $50 income tax rebate, and couples who make less than $400,000 received $100. Filers were also eligible for $100 per dependent, with a maximum of three.
Additionally, people who paid property taxes in 2021 on their primary residence in 2020 – and make less than $250,000 individually or $500,000 jointly – were eligible for up to $300. The rebate was equal to the property tax a resident was qualified to claim on their 2021 taxes.
"This rebate program will allowed residents to choose how they spend their money, whether that be day-to-day expenses or leisure," said Senator Steve Stadelman (D-Rockford) said.
For additional information or to check on the status of a rebate, taxpayers may visit tax.illinois.gov/rebates.