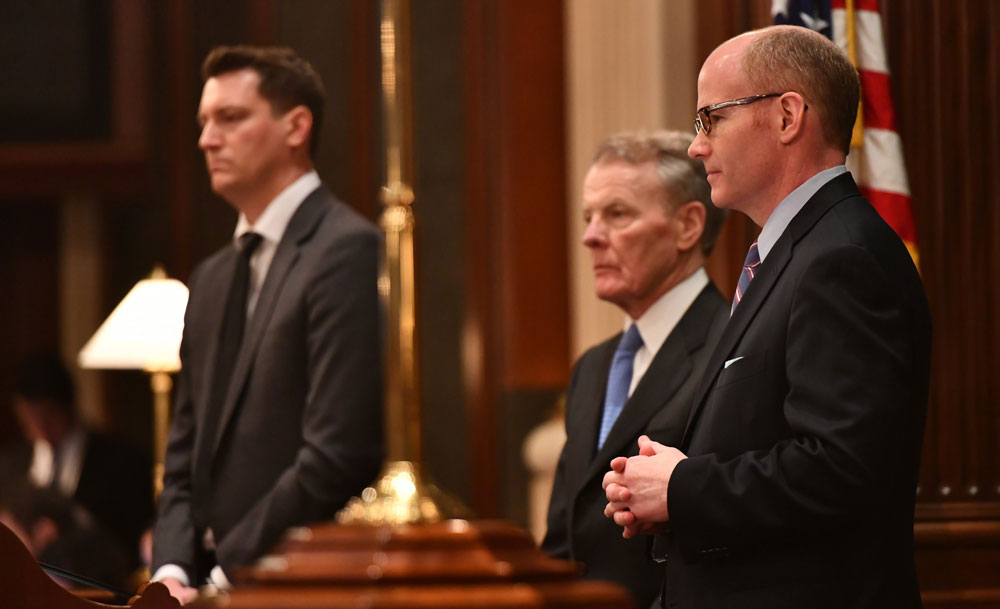 SPRINGFIELD — Illinois Senate President Don Harmon echoed Gov. JB Pritzker's call for ethics reform in the wake of ongoing federal investigations.
In his State of the State address Wednesday, Pritzker said he wanted Illinois to adopt a revolving door prohibition to prevent elected officials from retiring one day and then immediately lobbying their former colleagues.
Harmon offered his support for the idea.
"I've long been troubled by the appearance of someone serving as a member of the General Assembly on Friday and becoming a lobbyist on Monday. That's a problem and one we should tackle," Harmon said. "You shouldn't be a lawmaker one day and a lobbyist the next."

Harmon also applauded Pritzker's optimistic, positive tone to the speech, which was a marked contrast to the previous governor.
Read more: Senate President supports governor's ethics push, renewed optimism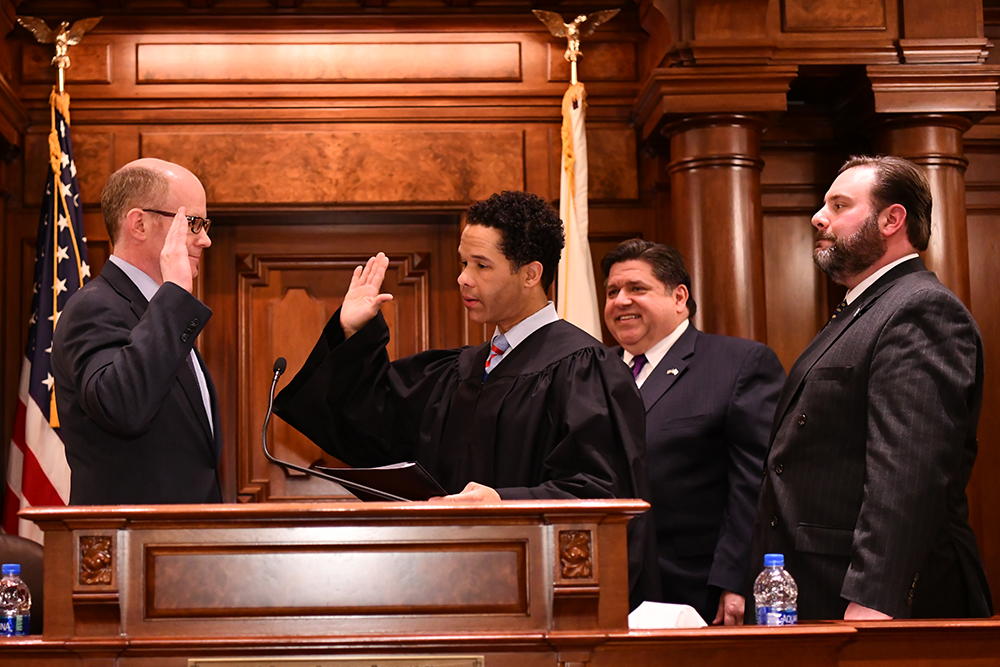 SPRINGFIELD – After representing the people of Oak Park and the state of Illinois for more than 17 years, Senator Don Harmon (D-Oak Park) looks forward to serving as the 39th Senate president, and thanks his colleagues for recognizing his legislative accomplishments and for believing in his ability to lead the chamber.
"The Senate is a collection of diverse views and diverse experiences but consistent purpose—to best represent the citizens who send us to the Capitol, to collaborate, to compromise, and to create better opportunities, better outcomes, and greater faith in the honor and integrity of our state," President Harmon said.
Senate President Harmon was first elected to the Senate in the fall of 2002, and has since promoted a progressive agenda based on his commitment to social justice and public service. In 2011, former-Senate President John Cullerton appointed him president pro tempore, offering Harmon a key role in shaping policy and moving legislation through the Senate.
Read more: Harmon: It is an honor and a privilege to serve the General Assembly and the people of Illinois as...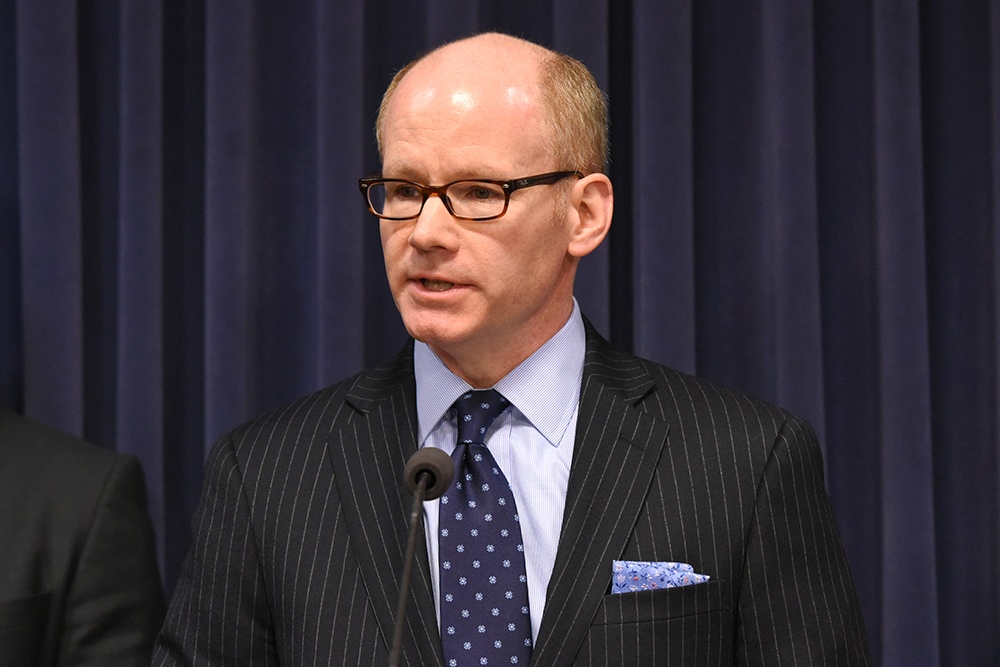 SPRINGFIELD – State Senator Don Harmon (D-Oak Park), issued the following statement after Gov. JB Pritzker vetoed his legislation changing rules for court reporters:

"Today, at my request, Governor Pritzker vetoed my Senate Bill 2128, a bill intended to improve the practice of court reporting in Illinois.

"After the bill passed the General Assembly, I became aware of consequences unintended at the time that would be very disruptive to pending litigation and the practice of trial law if the bill became law.
"I've invited all of the affected stakeholders to join in a conversation about the legislative effort, and I look forward to working with them all to produce an even better bill.

"I'm grateful to the governor for his action today, which both avoids those unintended consequences and puts all of the stakeholders on an even playing field as we restart negotiations."