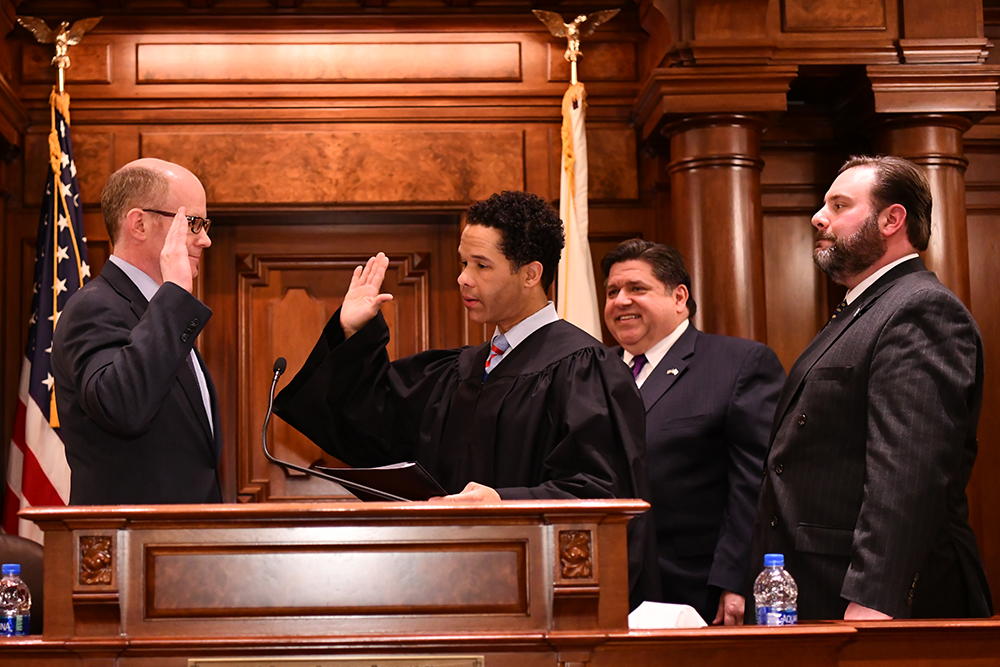 SPRINGFIELD – After representing the people of Oak Park and the state of Illinois for more than 17 years, Senator Don Harmon (D-Oak Park) looks forward to serving as the 39th Senate president, and thanks his colleagues for recognizing his legislative accomplishments and for believing in his ability to lead the chamber.
"The Senate is a collection of diverse views and diverse experiences but consistent purpose—to best represent the citizens who send us to the Capitol, to collaborate, to compromise, and to create better opportunities, better outcomes, and greater faith in the honor and integrity of our state," President Harmon said.
Senate President Harmon was first elected to the Senate in the fall of 2002, and has since promoted a progressive agenda based on his commitment to social justice and public service. In 2011, former-Senate President John Cullerton appointed him president pro tempore, offering Harmon a key role in shaping policy and moving legislation through the Senate.
Read more: Harmon: It is an honor and a privilege to serve the General Assembly and the people of Illinois as...