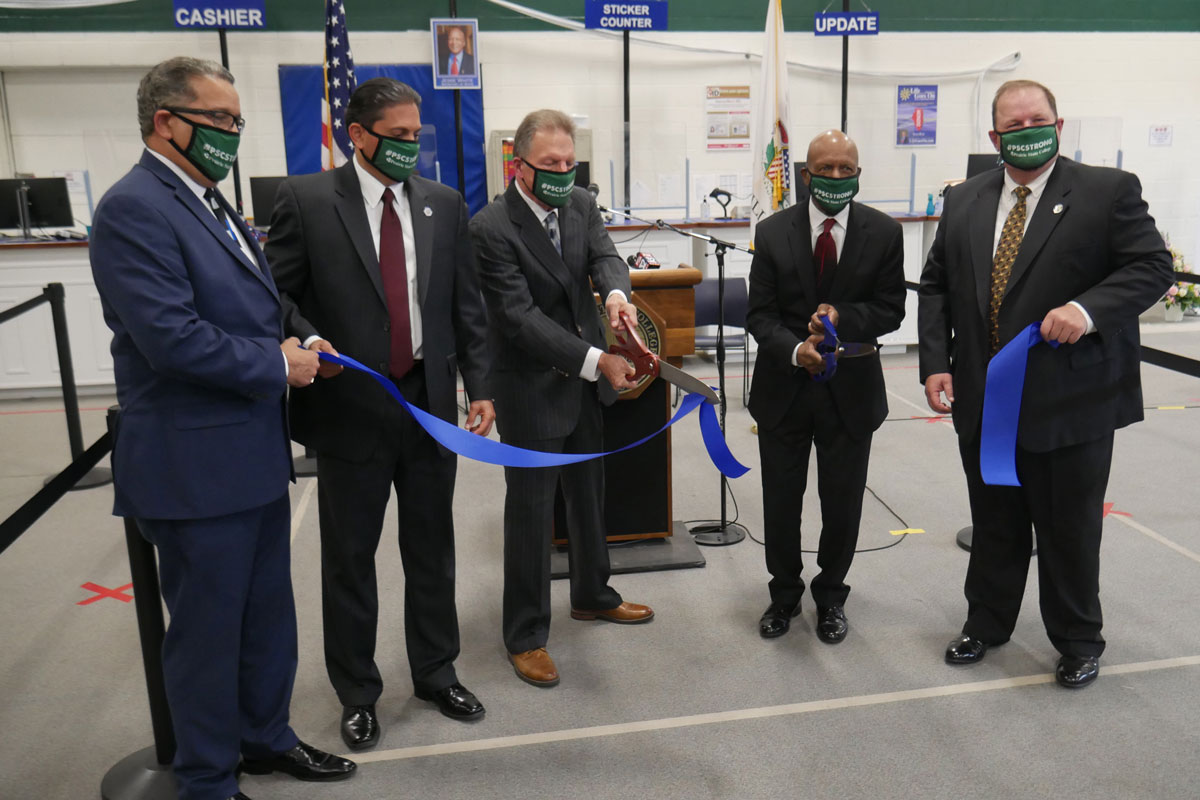 CHICAGO HEIGHTS – State Senator Patrick Joyce (D-Essex) joined State Representative Anthony DeLuca (D-Chicago Heights) and Secretary of State Jesse White Monday morning to announce a new driver services facility at Prairie State College opening Tuesday, May 11.
"Following the damage and closure of the Chicago Heights driver services facility, Rep. DeLuca and I went straight to the secretary of state's office and Prairie State College requesting immediate action," Joyce said. "No one should have to take a day off work or wait hours to access these vital services. The Prairie State facility is conveniently located less than three miles from the former facility, and I'm confident it will serve the community and surrounding areas well."
Last summer, the Chicago Heights driver services facility was damaged by a fire and since then has been closed to the public. The closing of the Chicago Heights facility forced motorists to go out of their way to other secretary of state facilities in Midlothian, Joliet, Naperville and Bradley to seek out services.
"This is an important first step toward bringing much-needed services back to the residents of Chicago Heights and surrounding communities," DeLuca said. "The people have waited far too long and have rightfully begun to run out of patience. Thanks to the leadership at Prairie State College and our partners at the Secretary of State for helping Senator Joyce and me to bring these services back to the community where they are needed. The next step will be to get the construction completed on the permanent Chicago Heights facility on 209th Street, but until then, this temporary facility will be a huge help."
Joyce and DeLuca heard residents' frustrations and worked together to advocate for a temporary facility so residents could quickly access the services they need. The legislators are pleased to see the Prairie State College site open this week, and both say they are confident the facility will serve the community well until construction is finished at the permanent site.
The Prairie State College facility will be open Tuesday through Friday from 7:30 a.m. to 5 p.m. and Saturday from 7:30 a.m. to 2 p.m. Customers can obtain a REAL ID driver's license, renew their driver's license or ID card, purchase their license plate sticker or apply for a temporary parking placard for persons with disabilities, in addition to other services.
State Senator Patrick Joyce (far right) attends a ribbon cutting ceremony to announce the opening of the Prairie State College driver services facility in Chicago Heights on Monday, May 10, 2021. He is joined by (from left to right) Prairie State College Board of Trustees member Bishop Ronnie White, State Representative Anthony DeLuca, President of Prairie State College Tom Saben, and Secretary of State Jesse White.