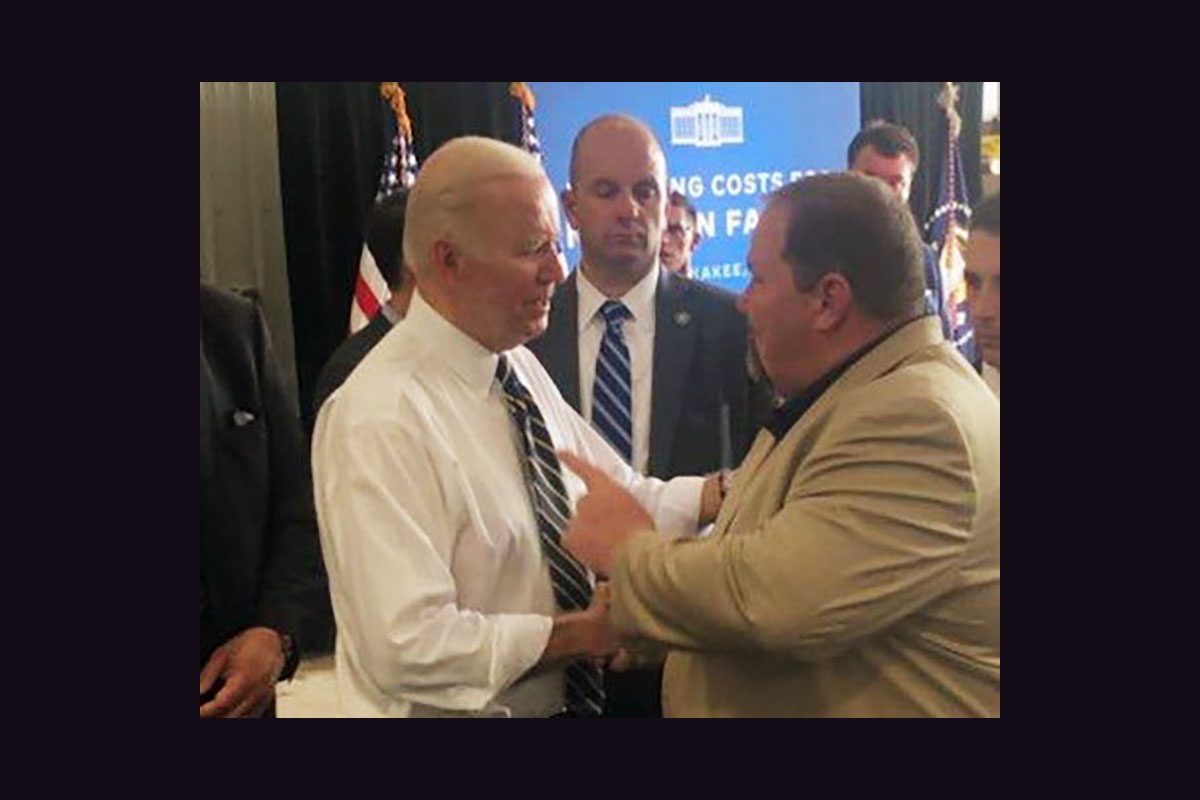 KANKAKEE – State Senator Patrick Joyce joined discussions on the impact of rising input costs and food supply issues – a problem that has drawn attention from President Joe Biden, who stood alongside Joyce and others at a Kankakee farm Wednesday.
"When you have the unique opportunity to advocate for our local communities to the President of the United States, you take it," said Joyce (D-Essex). "You know that Ag inputs and food shortages are an important issue when it has gotten the attention of our nation's top leader."
Prices of crop nutrients such as potash have skyrocketed as sanctions against Russia for its invasion of Ukraine have disrupted already tight supplies. Russia and Belarus last year accounted for more than 40% of global potash exports, one of three critical nutrients used to boost crop yields.
Russia also exported 11% of the world's urea, and 48% of the ammonium nitrate. Russia and Ukraine together export 28% of fertilizers made from nitrogen and phosphorous, as well as potassium.
Fertilizer costs across the board have skyrocketed, leaving Illinois farmers to cope with these input costs.
"There's no doubt the issue abroad is devastating," Joyce said. "This is a global issue that needs our nation's full attention. The state needs to take a hard look at increasing local production of these vital resources for the Ag community."