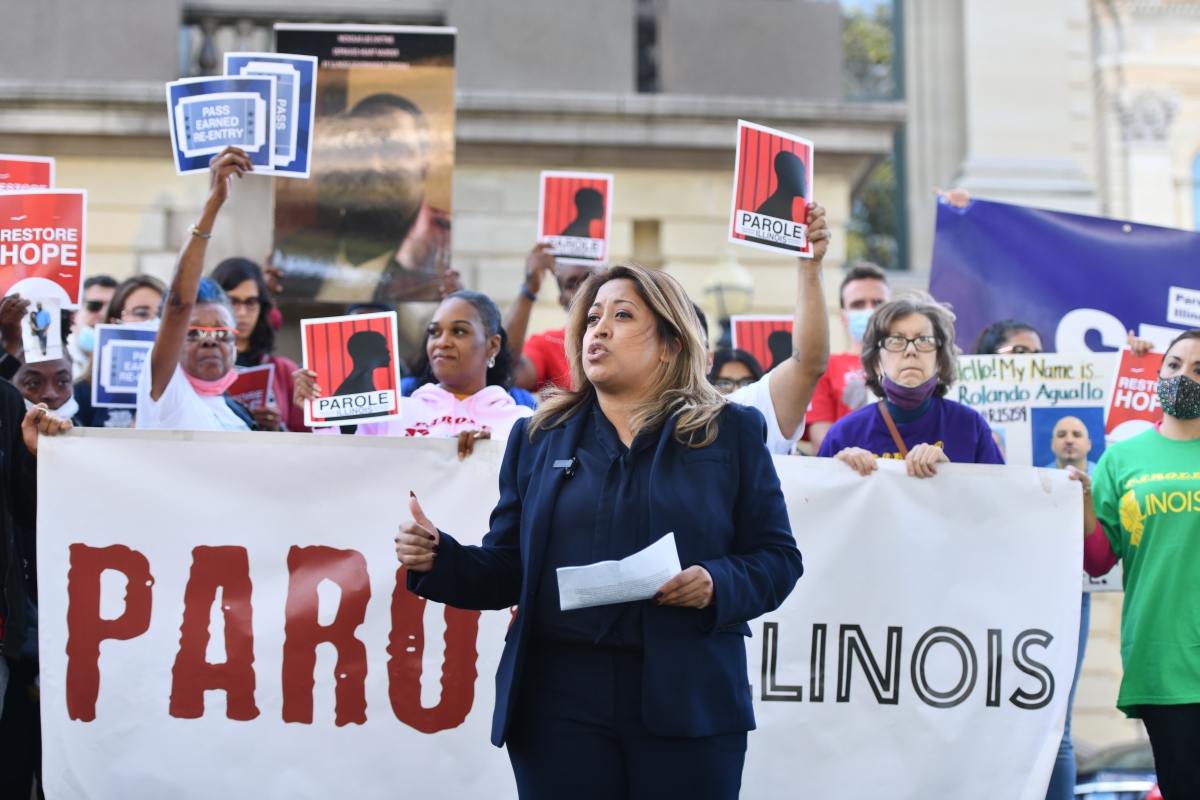 SPRINGFIELD – State Senator Celina Villanueva (D-Chicago), joined by advocacy group Parole Illinois, demonstrated strong support of Senate Bill 2333, a plan that seeks to reform the current parole system, in a press conference and rally, today.

"This is about giving people hope in what may seem to be a hopeless situation," Villanueva said. "Our corrections system is meant to rehabilitate people. There are people who spend their time behind bars trying to better themselves, and the systems needs to recognize that."

Senate Bill 2333 would give individuals who have been incarcerated for 20 years or more the opportunity to be reviewed for Earned Reentry. Providing a pathway to rejoin society offers an incentive to people with longer sentences to prepare for better futures.
Read more: State Senator Villanueva pushes legislation for parole reform