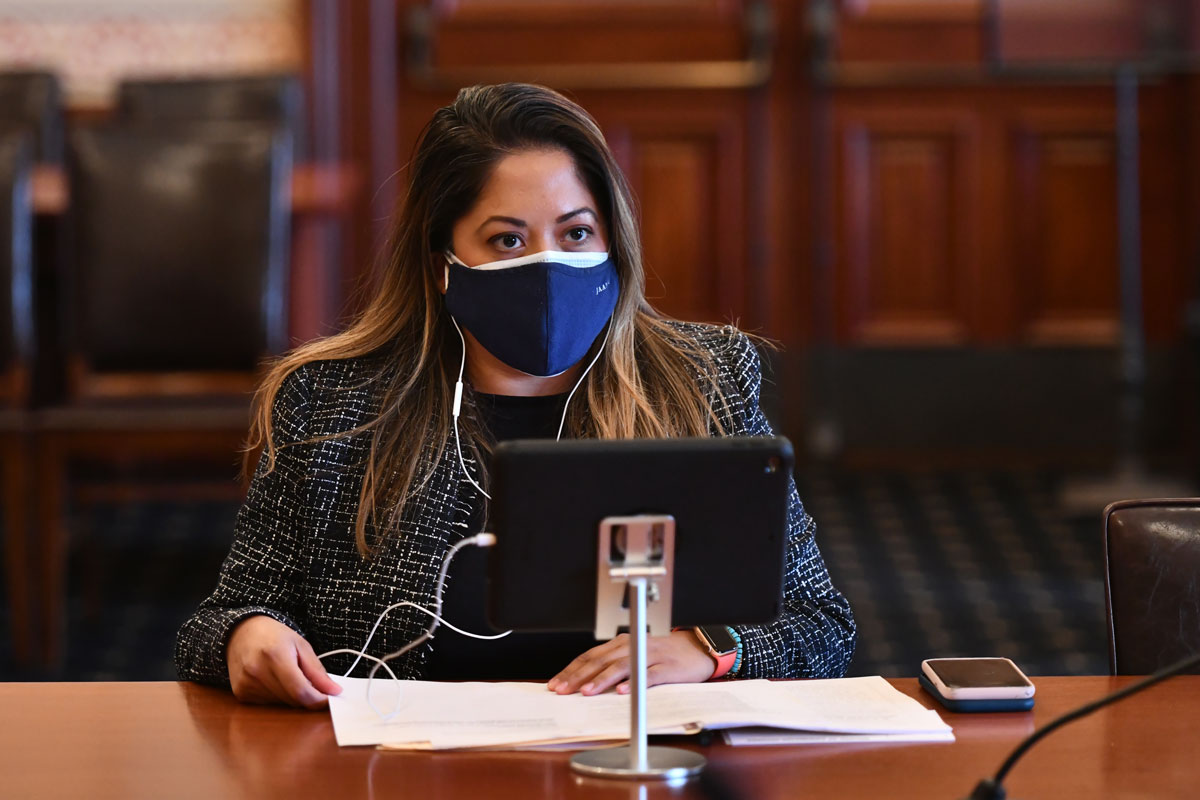 CHICAGO – State Senator Celina Villanueva (D-Chicago) released the following statement in response to newly released body camera footage of the police-involved shooting of 13-year-old Adam Toledo:
"As a resident of Little Village, my heart was broken by the loss of yet another young life. I extend my deepest condolences to Adam Toledo's family during their time of unimaginable loss and to the community that mourns with them.
"While confirmed killers like Kyle Rittenhouse are calmly taken into custody by law enforcement, Black and Brown children are not afforded that treatment. Instead, many are killed and branded as thugs to excuse their murders. This double standard in narratives vilifies working-class people and people of color while eliciting sympathy for affluent white people like Rittenhouse.
"Communities subjected to state violence know that heavier policing will not address the underlying causes of poverty and racism. This is a systemic issue that is larger than this one incident. Our neighborhoods have been systematically disinvested in, which is why funding for schools, housing, health care and jobs in our communities are necessary in the fight to prevent further violence and create opportunity for all.
"Adam Toledo was a 13-year-old child who was victim of a broken system. A transparent investigation is essential for justice, and we must hold those accountable for this child's death."
Villanueva demanda rendición de cuentas por el tiroteo en el que murió el joven de 13 años, Adam Toledo
CHICAGO – La Senadora estatal Celina Villanueva (D-Chicago) dio a conocer la siguiente declaración como respuesta al video de cámara corporal dado a conocer del tiroteo en contra del joven de 13 años, Adam Toledo, en el que está involucrada la Policía.
"Como residente de La Villita, tengo el corazón roto por otra vida más que se pierde de un joven. Envío mis más sentidas condolencias a la familia de Adam Toledo ante esta inimaginable de pérdida, un luto que es compartido por la comunidad.
"Mientras que asesinos confirmados como Kyle Rittenhouse son puestos en custodia con toda tranquilidad por parte de los oficiales del orden, los niños de las comunidades afroamericana y latina no reciben ese trato. En su lugar, muchos de ellos son asesinados y reconocidos como criminales para justificar sus muertes. Este doble estándar en cómo se cuentan sus historias denigra a la gente de clase trabajadora y a las comunidades de color, mientras se causa empatía por la gente blanca con recursos como Rittenhouse.
"Las comunidades que son objeto de la violencia desde las instituciones del gobierno saben que un mayor despliegue policiaco no resolverá las causas de la pobreza y el racismo. Este es un problema sistémico que es mayor que este incidente. Nuestros vecinos han sufrido de una falta sistemática de inversión en sus comunidades, por lo que resulta necesario financiar las escuelas, vivienda, cuidados de salud y empleos en nuestras comunidades para luchar para prevenir más violencia y generar oportunidades para todos.
"Adam Toledo era un niño de 13 años que fue víctima de un sistema que no funciona. Una investigación transparente es esencial para que haya justicia, así como debemos hacer que rindan cuentas aquellos responsables de la muerte de este niño."