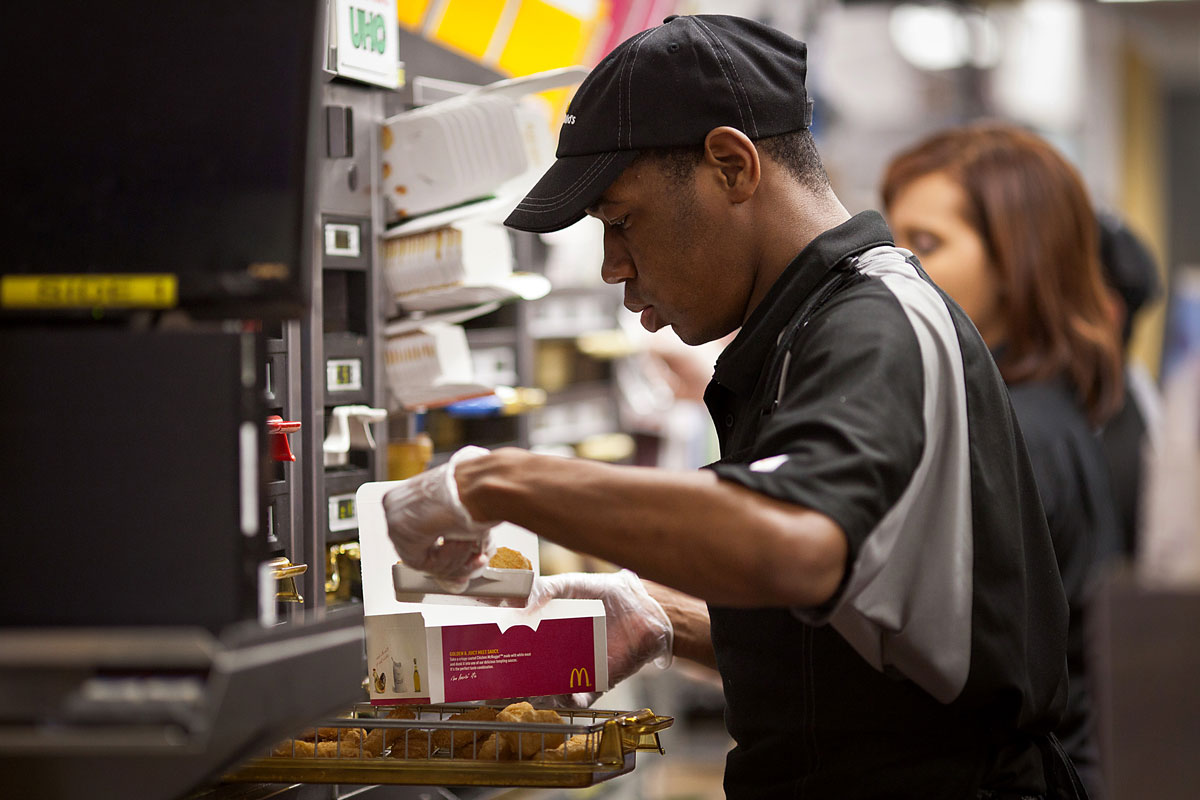 CHICAGO – State Senator Celina Villanueva (D-Chicago) released the following statement in support of fast-food workers organizing for a living wage:
"When large corporations like McDonald's are making billions in profits each year, none of their workers should live in poverty. The success of these companies is built on the labor of their employees, and those employees deserve a living wage and dignity in their work.
"No one should have to work two or three jobs just to make ends meet. It is past time that McDonald's and other companies in the service industry pay a living wage of at least $15 per hour."
Villanueva sigue la lucha por $15
CHICAGO – La Senadora estatal Celina Villanueva (D-Chicago) dio a conocer la siguiente declaración en apoyo al derecho de organización de los trabajadores de la industria de la comida rápida en favor de ingresos dignos:
"Cuando grandes corporaciones como McDonald's tienen miles de millones de dólares en ganancias anuales, ninguno de sus trabajadores debería vivir en la pobreza. El éxito de estas compañías se construyó con el trabajo de sus empleados, y esos trabajadores merecen ingresos dignos y suficientes.
"Nadie debería tener dos o tres trabajos para pagar con dificultad sus cuentas. Es tiempo de que McDonald's y otras compañías en la industria de los servicios paguen un salario digno que sea de al menos $15 la hora."