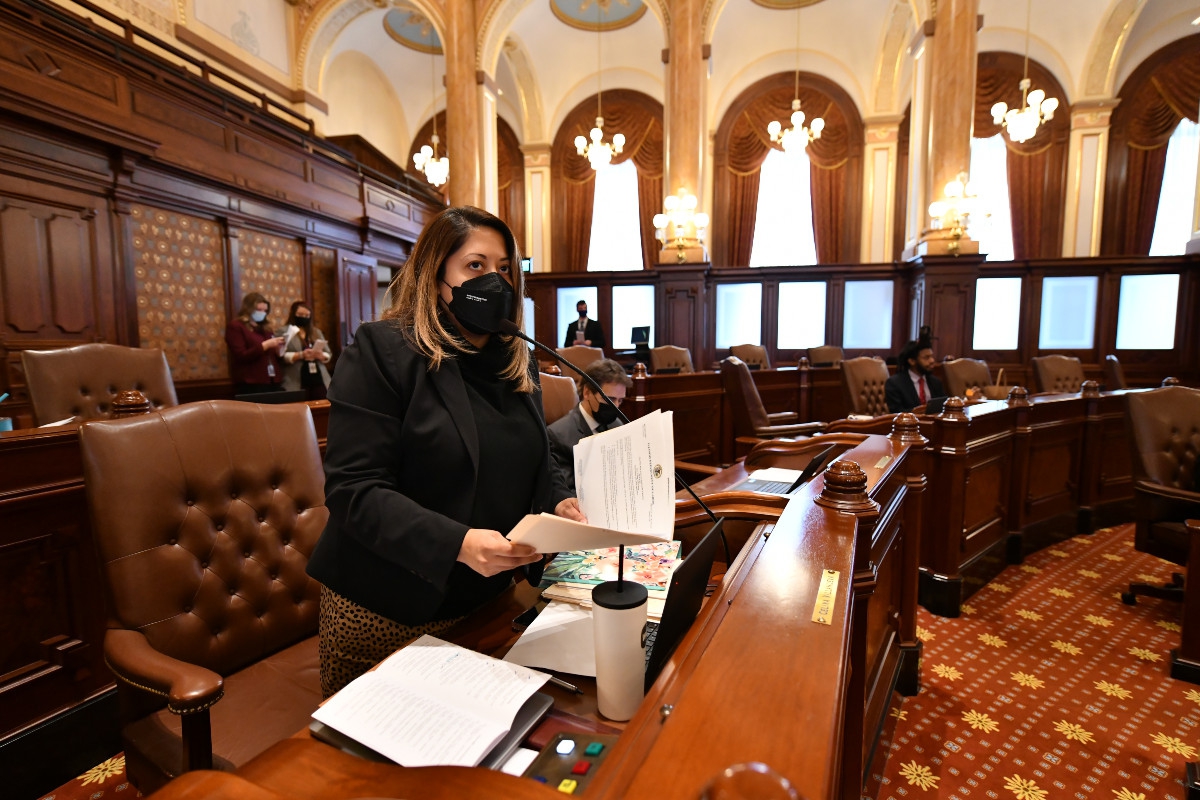 SPRINGFIELD – A measure removing sales taxes on supplies related to child nursing passed the Senate Friday thanks to the work of State Senator Celina Villanueva (D-Chicago).
"Sales taxes on basic necessities create unnecessary barriers that only add to the challenges of motherhood," Villanueva said. "A mother's ability to provide for her child should not be stunted by these needless financial obstacles."
The measure, an initiative spurred by Parity for Pumps, exempts breastfeeding supplies from sales tax to include these supplies with existing feeding exemptions. Eight other states already provide these exemptions, and infant formula is exempt from sales tax in nearly every state. Adding nursing tools to the list of exemptions allows mothers to generate and collect breast milk more easily by removing some of the financial burden associated with maintaining their milk supply. In doing so, Illinois moves toward more equitable feeding options for mothers and their children.
"Breast pumps are necessary to give mothers autonomy in their nursing process," Villanueva said. "Protecting the children of the state begins with protecting a mother's ability to provide the highest level of care according to her means."
Senate Bill 3634 passed the Senate on Friday and now heads to the House for further consideration.
###
Medida que exenta de impuestos las bombas extractoras de leche maternales aprobada en el Senado
SPRINGFIELD – Una medida que elimina los impuestos al consumo en artículos relacionados a la crianza de bebés fue aprobada en el Senado el viernes, gracias al trabajo de la Senadora Estatal Celina Villanueva (D-Chicago).
"El pago de impuestos en artículos de necesidad básica crea una barrera que incrementa los retos de la maternidad", dijo Villanueva. "Las posibilidades de que una madre provea a su bebé no deben ser obstaculizadas por barreras financieras innecesarias."
La medida, es una iniciativa de Parity for Pumps, y exenta los impuestos al consumo a los artículos usados para amamantar a los bebés -medida que se suma a algunas excepciones existentes. Otros ocho estados ya otorgan este beneficio, así como la fórmula para bebés no paga impuestos al consumo en casi todos los estados. Al incluir estas herramientas para la crianza de los hijos a la lista de excepciones permite que las madres generen y guarden leche materna con más facilidad, al eliminar algunos de los obstáculos financieros que impactan el mantener un abasto adecuado de leche materna. Con este logro, Illinois avanza hacia opciones más asequibles para la crianza de bebés para las madres y sus hijos.
"Las bombas extractoras de leche maternal son necesarias para otorgar a las madres autonomía en el proceso de crianza de sus hijos", dijo Villanueva. "La protección del Estado a los niños comienza con proteger las posibilidades de que las madres ofrezcan el nivel más alto de cuidados a sus hijos, de acuerdo con sus medios."
La iniciativa SB 3634 fue aprobada por el Senado el viernes y ahora es enviada a la Cámara de Representantes para su consideración.
###