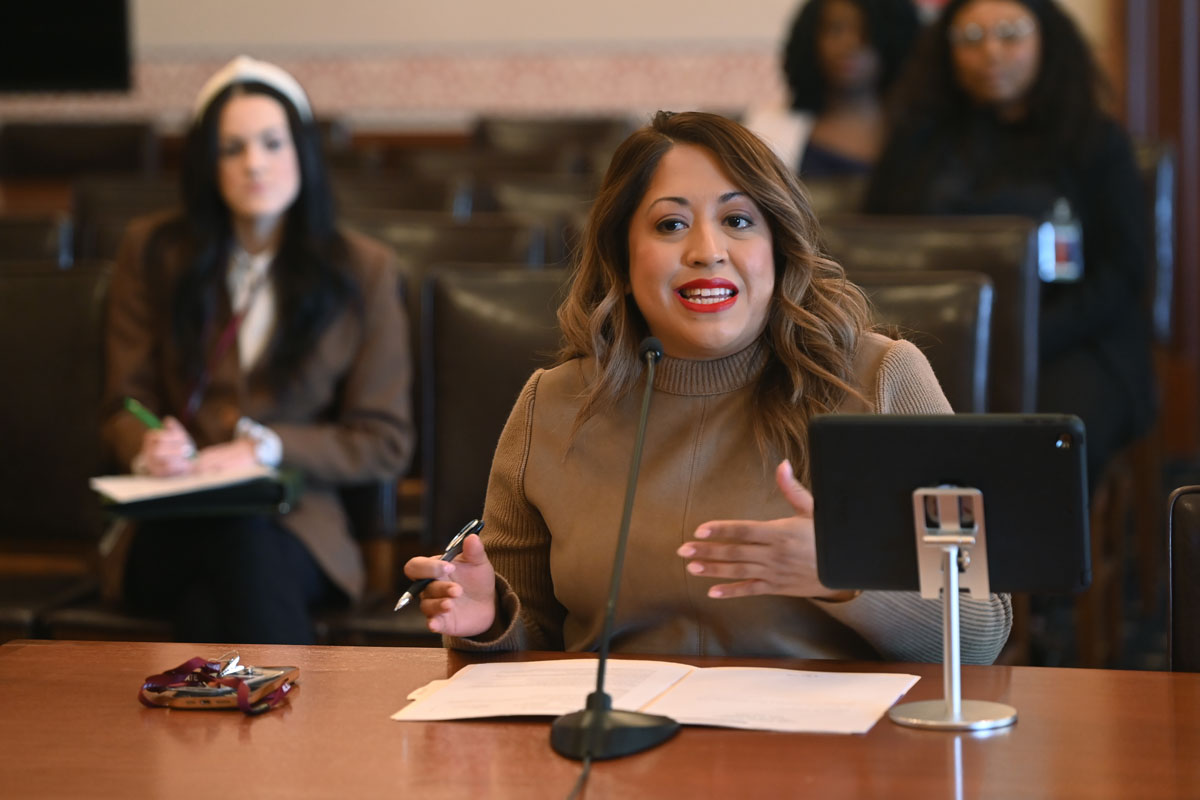 SPRINGFIELD – A steadfast advocate for expanding reproductive health care, State Senator Celina Villanueva championed a newly signed law to require colleges and universities to have emergency contraceptives readily available for students.
"High costs and a feeling of shame should not restrict college students from the time-sensitive medication they are seeking," said Villanueva (D-Chicago). "Wellness kiosks give students another point of access to prevent a pregnancy that is unattended."
Villanueva's law will require all public colleges and universities – including community colleges – to offer emergency contraception at a reduced price in at least one wellness kiosk on campus. The wellness kiosk – which is similar to a vending machine – could also offer non-prescription items such as menstrual products, pregnancy tests and more.
"We must support students and provide them with the most amount of resources possible," said Villanueva. "Today, Illinois has taken another step forward to empower people to make their own safe, responsible health care decisions."
Senate Bill 1907 was signed into law Friday and takes immediate effect.