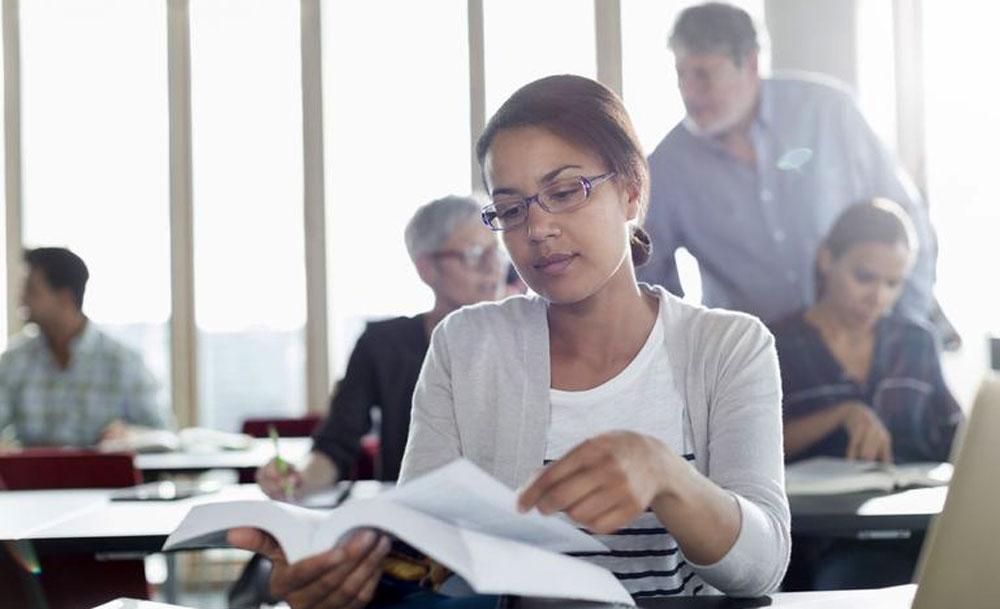 CHICAGO – State Senator Celina Villanueva (D-Chicago) announced that two local adult literacy programs will receive a combined total of $105,000 in state funds. The Secretary of State issued these grants as part of his Adult Literacy Grant program.
"Community organizations and local colleges offer adults the opportunity to expand their reading and English language skills," Villanueva said. "Funding these programs is essential to the success of our community. I encourage anyone looking to hone these skills to join one of these programs."
More than 13,500 students will be served by adult literacy programs throughout Illinois. Supported by $5.6 million in state funds, the programs will depend on nearly 6,000 volunteer tutors to provide skills training for students, according to the Secretary of State's Office. Adult literacy projects are focused on improving reading, writing and math and are targeted at Illinois adults who read below the 9th-grade level or speak English at a beginning level.
The PODER Learning Center in the West Lawn neighborhood of Chicago was awarded a grant of $75,000. Morton College in Cicero was awarded a grant of $30,000.
"As an immigrant integration center, PODER facilitates successful societal and workforce integration and there's no more vital skill than the ability to communicate effectively in English," Daniel Loftus, President and CEO of PODER Learning Center, said. "Learning a language virtually, due to the pandemic, has its challenges. By investing in our recruitment and training of volunteers to support our professional instructors, this grant will ensure every PODER student receives all the additional one-one-one English tutoring support they need to be successful."
To volunteer as a tutor at one of these programs, contact the Illinois Adult Learning Hotline at 800-321-9511.