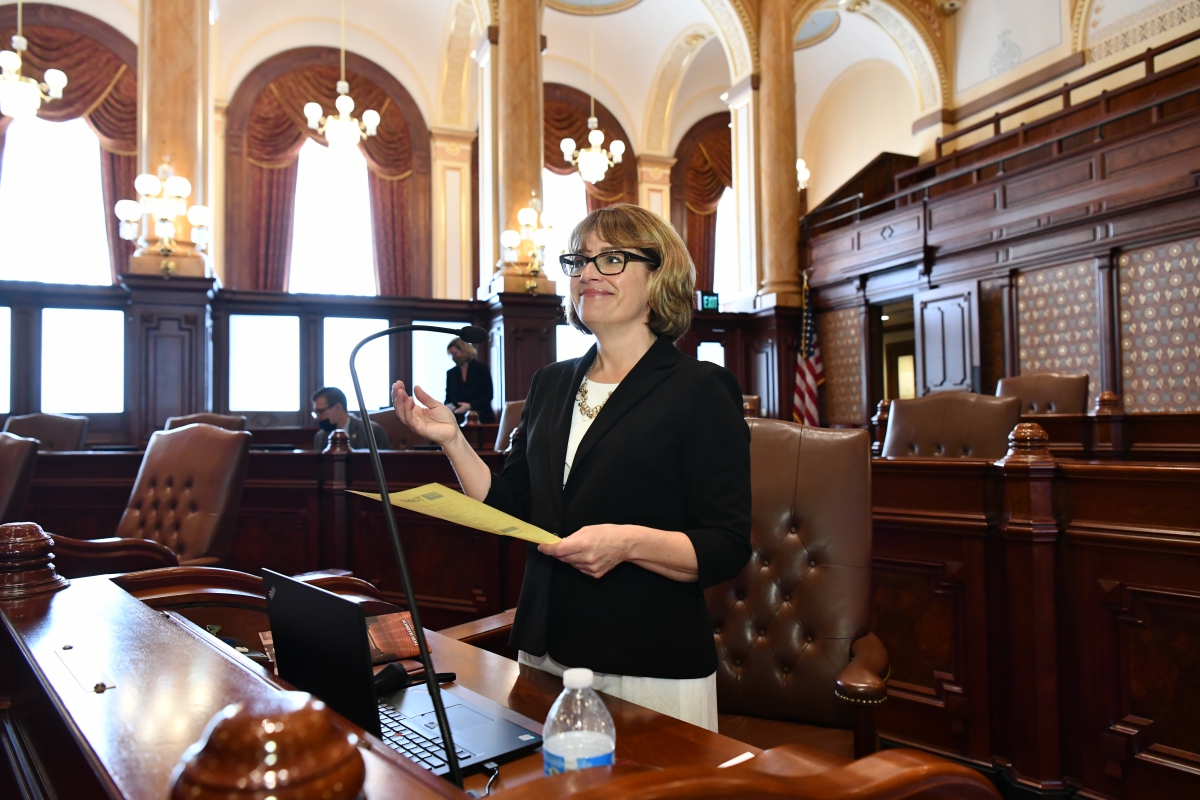 SHOREWOOD – A piece of bipartisan legislation, led by State Senator Meg Loughran Cappel (D-Shorewood) and State Representative Mark Batinick, that would expand the period of time in which school zone speed limits are active passed the Senate unanimously Wednesday.
"Prioritizing the safety and wellbeing of our students is a choice," Loughran Cappel said. "I am proud my colleagues in the General Assembly took it upon themselves to give our kids the additional protections they deserve."
Under current school speed zone rules, children are to be assumed present between the hours of 7 a.m. and 4 p.m. However, Plainfield-area high schools begin classes at 7:05 and students arrive during a timeframe when school zone rules are not yet active. Additionally, numerous students arrive before 7 a.m. to attend before school programs, tutoring or other extracurricular activities.
Under House Bill 343, school zone speed limits on school days would begin at 6:30 a.m. rather than 7 a.m.
Violation of the speed zone limits would still result in a subsequent fine or possible incarceration, depending on the speed violation.
"Reckless driving continues to be a serious problem, especially around our schools," Loughran Cappel said. "Passing legislation like this and strictly enforcing it demonstrates a necessary commitment to the safety of all Illinois students."
The bill now awaits the governor's approval.
-30-