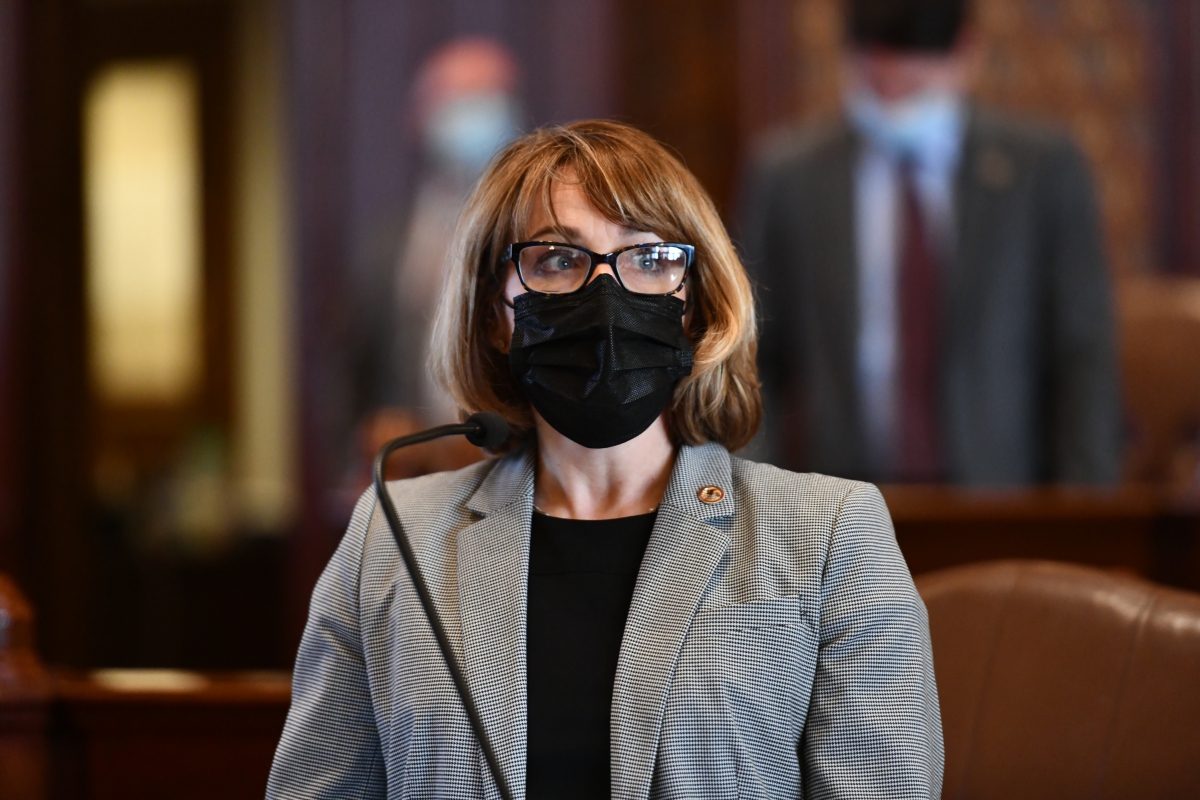 PLAINFIELD – State Senator Meg Loughran Cappel (D-Shorewood) is inviting Joliet residents to attend her November Coffee and Conversation event on Tuesday, Nov. 16.
"We had a busy veto session and discussed many issues important to residents of the 49th District," Cappel Loughran said. "I look forward to meet and chat with people across our community about what we accomplished and what the future holds."
The indoor event will be held from 9:30-11:30 a.m. in Room F at the Joliet Public Library – Black Road Branch located at 3395 Black Rd. in Joliet.
This is the third Coffee and Conversation Loughran Cappel has hosted this fall. It is another effort from Loughran Cappel's office to increase government accountability and accessibility by hosting this traveling event at different times, locations and days of the week in hopes of reaching working families across Will and Kendall Counties.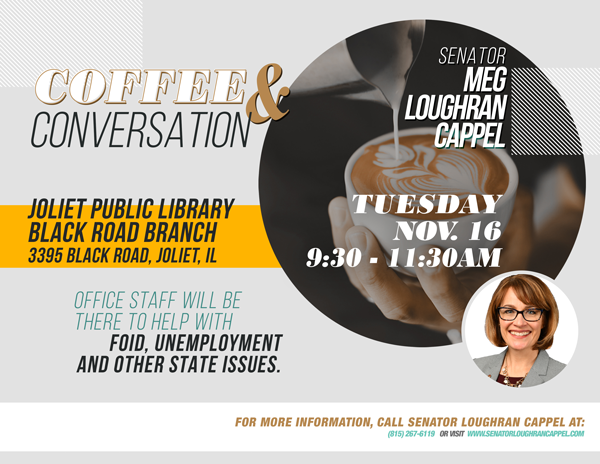 Loughran Cappel is also collecting items to benefit Guardian Angel Community Services. Residents can drop off donations during the event or at Loughran Cappel's Plainfield Office located at 2009 S. Route 59 in Plainfield until Tuesday, Nov. 30.
Some items in high-demand include ladies winter jackets in all sizes, children's and women's gloves, hats and scarves, mini first aid kits and ladies' long sleeve t-shirts. There is a complete list of items on her website.
"As you kick off your holiday shopping, please keep organizations like Guardian Angel Community Services in mind," Loughran Cappel said. "This is one small way we can help lift up members of our community and lend them a helping hand."
People with questions or concerns are encouraged to contact Loughran Cappel's Plainfield office at 815-267-6119 or visit her website at www.SenatorLoughranCappel.com.