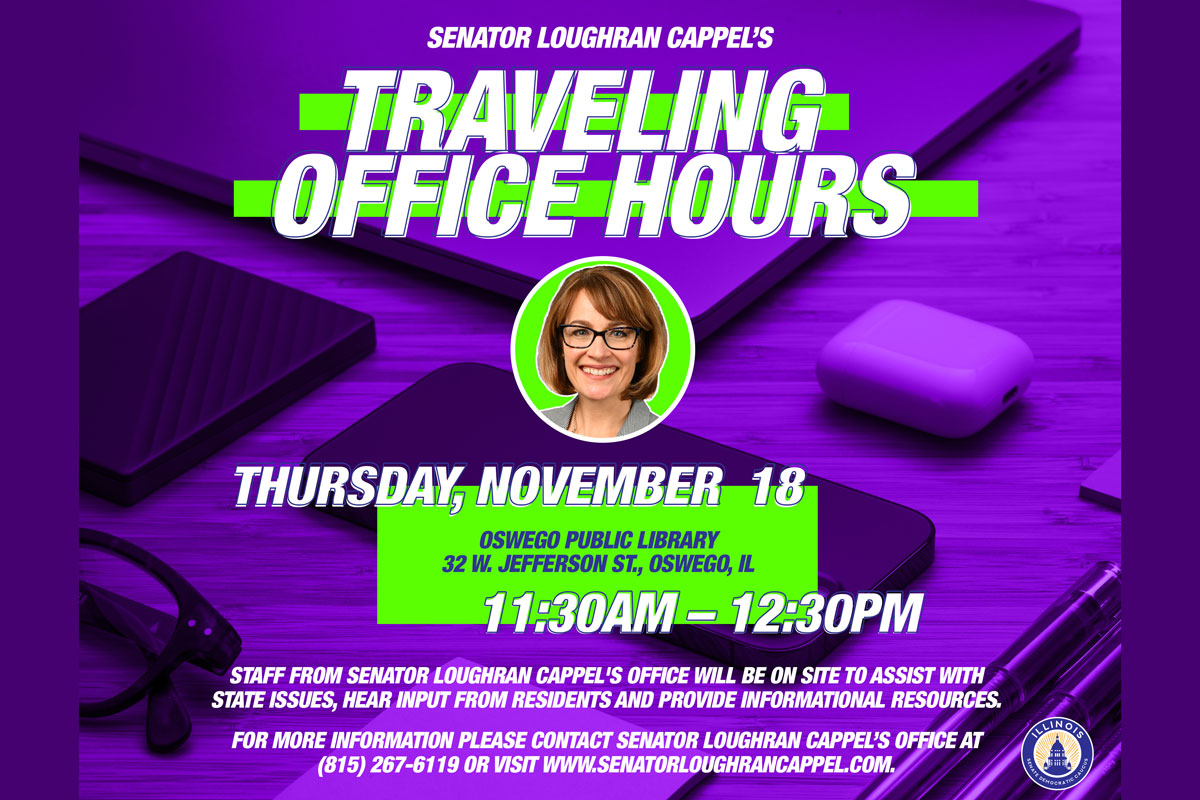 PLAINFIELD – State Senator Meg Loughran Cappel's office will be traveling to the Oswego Public Library on Thursday, Nov. 18 from 11:30 a.m.— 12:30 p.m. to increase accessibility to residents throughout the 49th District.
Loughran Cappel (D-Shorewood) hosts traveling office hours every month at different locations and times of day to increase the availability of state assistance and informational resources.
"As we get ready for the next legislative session, it is vital that we take the opportunity to sit down and discuss issues that matter the most to our community and state," Loughran Cappel said. "The work we do every day is guided by the opinions and input of area residents."
Loughran Cappel urges residents unable to attend the monthly office hours to reach out to her office at 815-267-6119 or visit her website www.SenatorLoughranCappel.com to take her legislative survey.