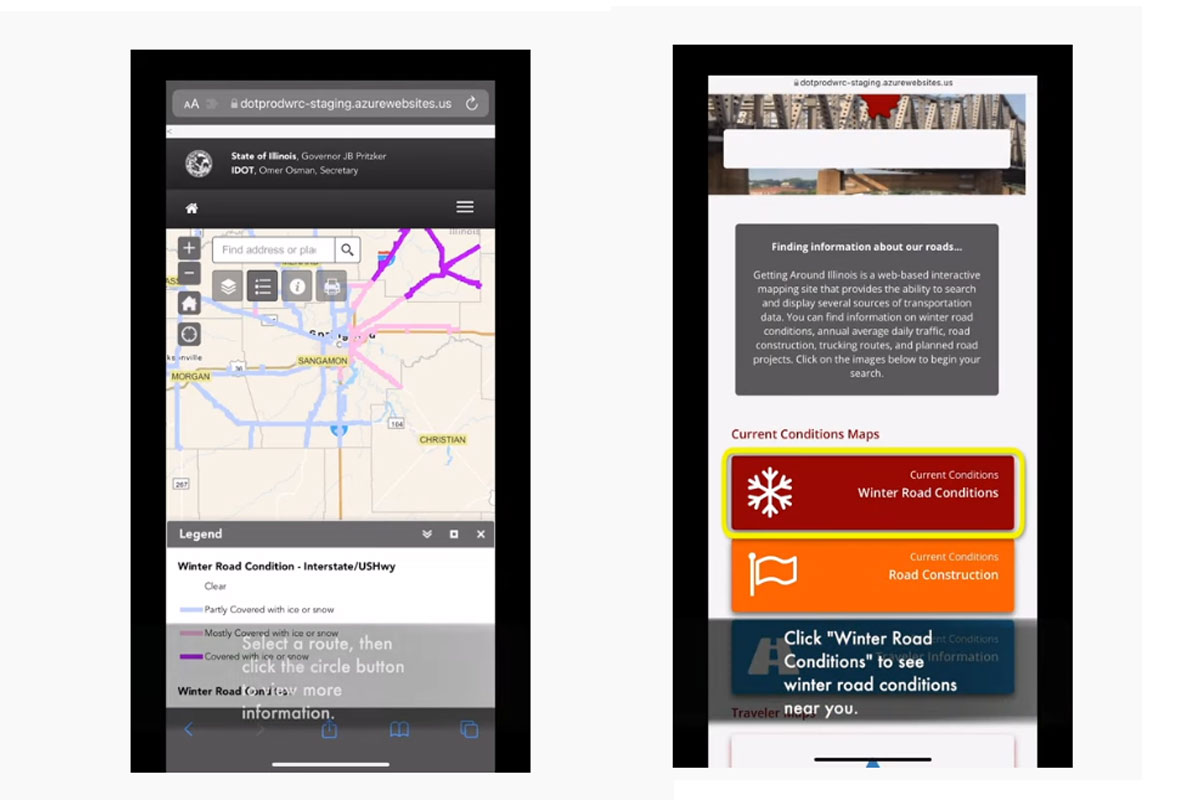 PLAINFIELD – To help people stay safe this winter season, State Senator Meg Loughran Cappel (D-Shorewood) is urging drivers to utilize Getting Around Illinois to preview road conditions before traveling.
The Illinois Department of Transportation is debuting an improved road conditions map this year, which can be viewed at www.GettingAroundIllinois.com.
"The winter months bring unpredictable and possibly dangerous road conditions," Loughran Cappel said. "If weather forecasts are not optimal, please check this vital resource to help you and your family stay safe and prepared during your holiday travels this year."
Instead of continuing to display conditions by county, the revamped map will show how weather events are impacting roads under the jurisdictions of the more than 120 snow-and-ice team sections that work out of IDOT facilities throughout the state.
Road conditions on interstates and U.S. routes, which carry the most traffic in the state, will also be given priority reporting status and appear more boldly on the map.
A short video on how to utilize the map and review conditions can be viewed here.