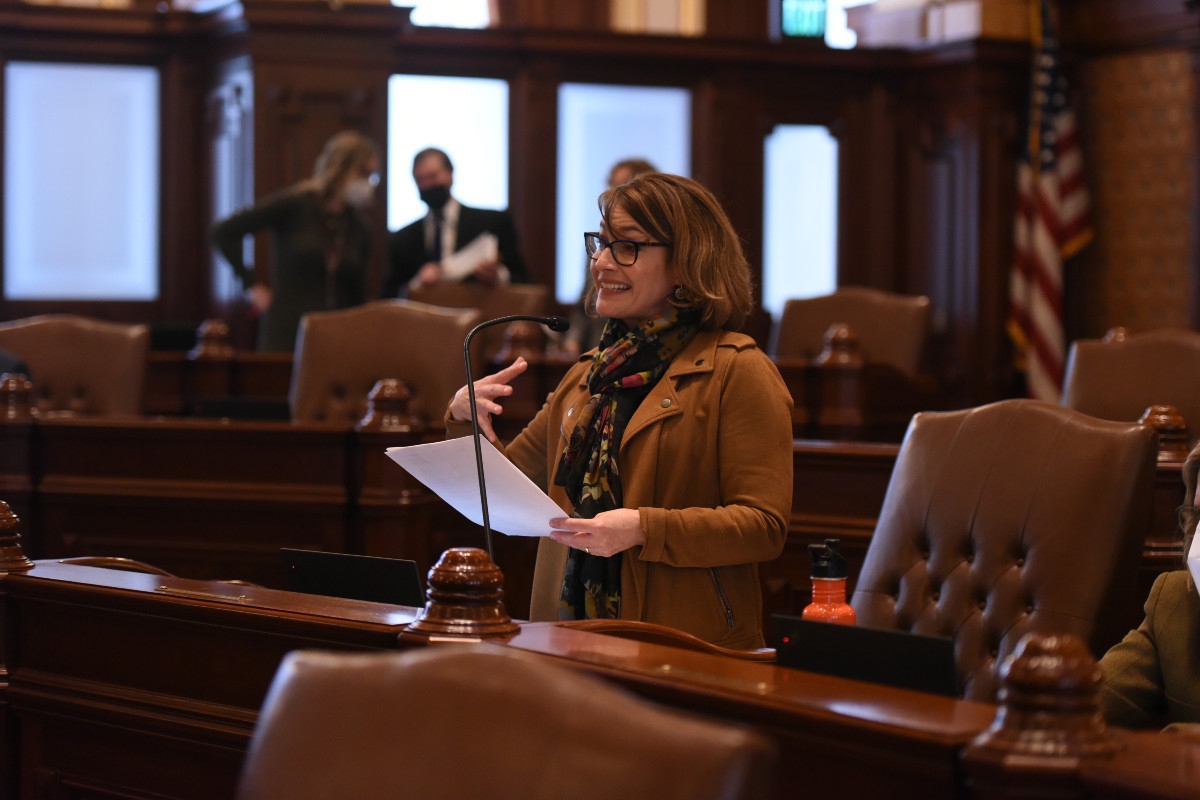 SPRINGFIELD – The Illinois Senate supported an effort led by State Senator Meg Loughran Cappel (D-Shorewood) to declare February Career Technical Education Month in Illinois.
"CTE Month celebrates the importance of career and technical programs across the state and raises awareness to the trades," Loughran Cappel said. "Students that go into a skilled trade learn life-changing skills through hands-on opportunities and training. I'm proud to draw attention to this important career path that has jumpstarted so many bright futures."
Approximately 12.5 million high school and college students are enrolled in CTE courses across the country. Advance CTE reports that the high school graduation rate for CTE concentrators is about 90%– 15 percentage points higher than the national average.
Loughran Cappel's district is served by the Wilco Area Career Center and Joliet Junior College, which works with area students to develop skill sets that provide a pathway to college and career readiness.
"Joliet Junior College appreciates Sen. Loughran Cappel's recognition of the value of career and technical education. The core of the community college mission is to provide technical skills, academic skills, and employability skills to individuals in our community to enter high-demand, high-growth occupations," said Dr. Judy Mitchell, President of Joliet Junior College. "In collaboration with the state of Illinois and our business/industry partners, we will continue to develop career and technical education programs that meet the needs of our workforce, today and in the future."
CTE offers education and advanced training to support high-wage, high-skill, and in-demand occupations, including in health care, information technology, agriculture, finance and education.
Loughran Cappel is pleased to see that roughly 30,000 students successfully completed dual credit CTE courses in 2018 that earned them college credit, saving time and money toward their degree. Middle and high school CTE programs in Illinois serve more than 283,000 students. Illinois community college CTE programs serve more than 131,000 students.
Senate Resolution 698 was adopted with bipartisan support in the Senate on Friday.
###