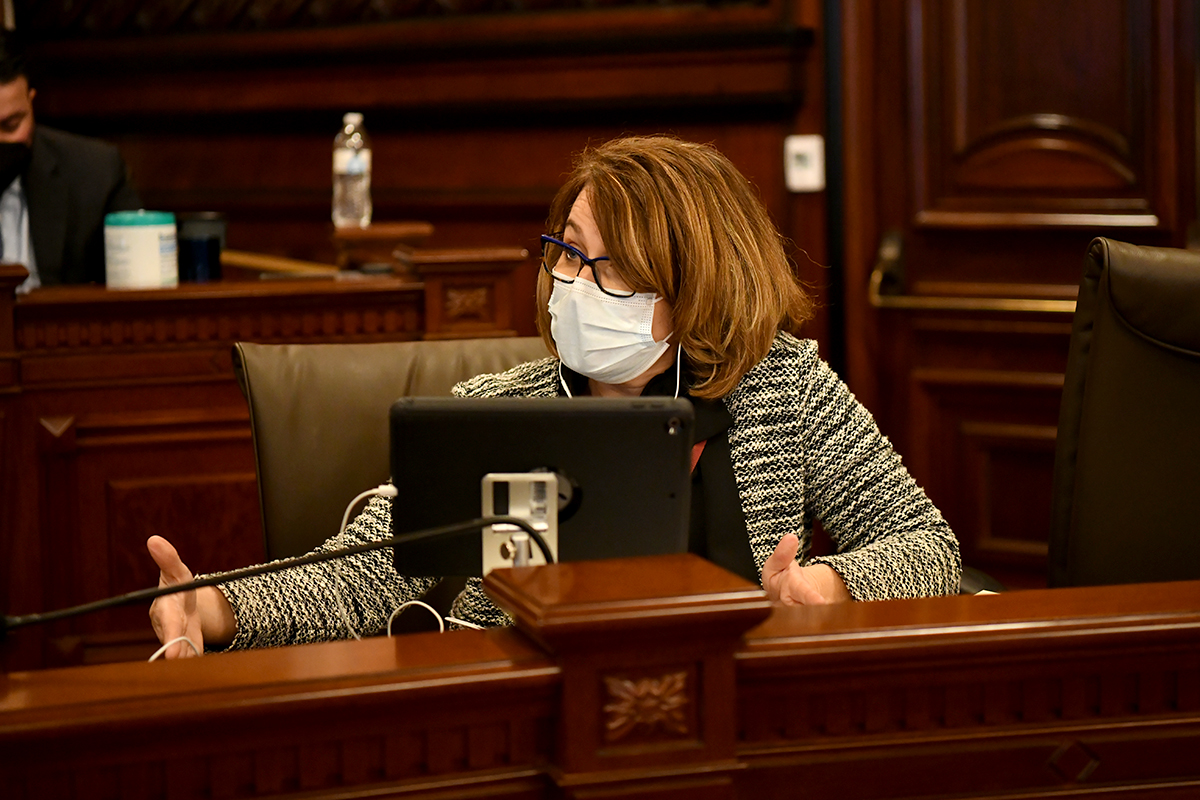 SPRINGFIELD – State Senator Meg Loughran Cappel (D-Shorewood) spearheaded two measures out of the Senate Education Committee Tuesday that would help address the ongoing statewide teacher shortage.
"Our schools need our help, now more than ever," said Senate Education Committee Vice-Chair Loughran Cappel. "As schools continue to struggle to find substitute teachers, there is a great amount of pressure being placed on teachers, which is in turncausing learning disruptions for students."
According to a survey by the Illinois Association of Regional Superintendents of Schools, 90% of Illinois schools are currently experiencing staffing shortages. Loughran Cappel introduced House Bill 4246 to address the issue, which would reduce the renewal fees for substitute teachers' licenses to $50 instead of $500.
"This is not going to be a short-term issue," Loughran Cappel said. "Reducing the renewal fees for substitutes will makes it easier to recruit people to fill in for teachers, especially when we so desperately need them."
After hearing the Illinois State Board of Education report an increase in cases of college students substitute teaching on a temporary license, Loughran Cappel brought forth another measure that would expand the pool of substitute teachers.
Under Loughran Cappel's measure – House Bill 4798 – currently enrolled Illinois educator students with 90 credit hours would be able to obtain a substitute teaching license.
"When it comes down to it, our schools are having to rely on staff, whose plates are already full, to take on more work," Loughran Cappel said. "This legislation would relieve our teachers and open up a whole new group of substitute teachers."
Both measures advance to the full Senate for further consideration.