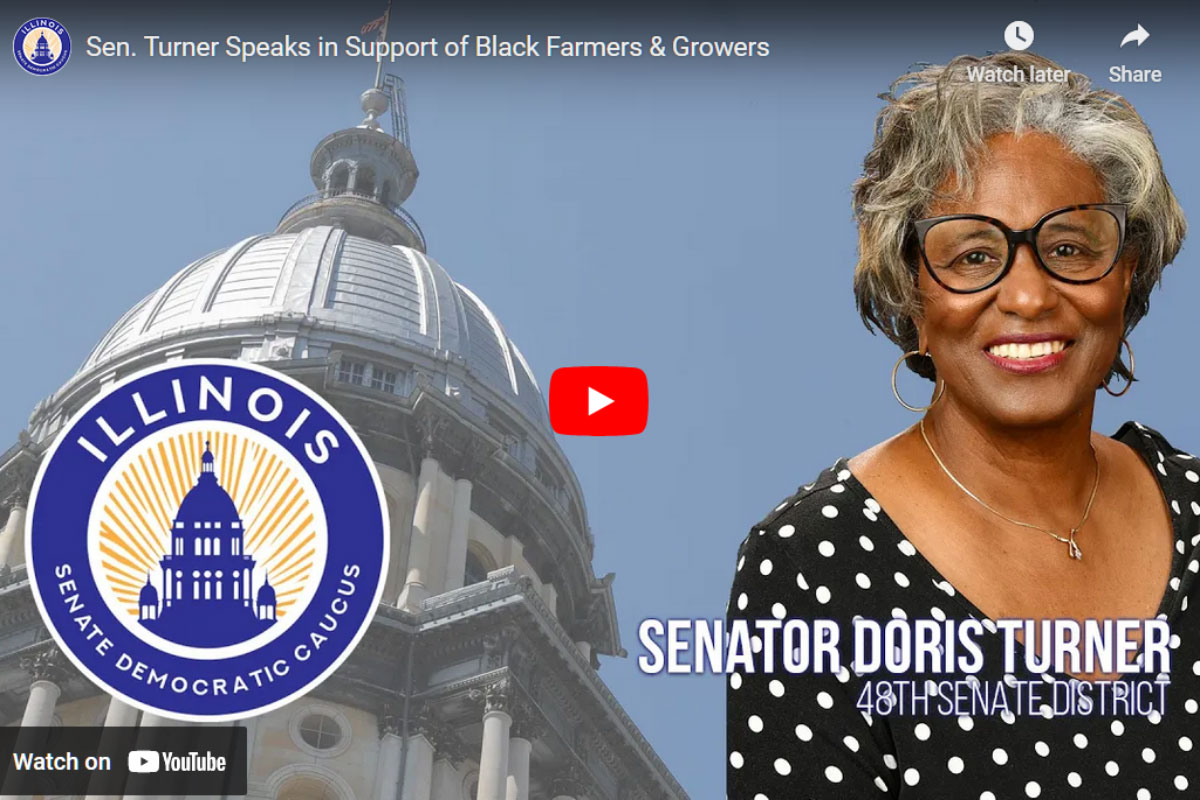 "I am proud to stand with the Black farmers of Illinois," says Turner (D-Springfield). "As chair of the Senate Agriculture Committee, I want to be a voice for all members of our agriculture community."
This week commemorates the first Black Farmers Week in the state. Black Farmers Week was established this year by House Representative Sonya Harper with the support of Senator Turner to encourage the people of Illinois and all representatives in government to learn about the history of Black farming communities and the contributions made by African Americans in the agriculture field.
Black farmers in America have had a long struggle to own land and operate independently in the agriculture industry due to economic and social barriers. Movements in Illinois and across the country have fought to rectify the historic discrimination against Black farmers and encourage diverse interest in farming to innovate the industry.
"Black farmers can play leading roles in creating regional networks of jobs, food and agriculture," Turner said. "To diversify and expand the agriculture industry here in Illinois, we have to create opportunities for disadvantaged communities to do so."

SPRINGFIELD – Joined in the Capitol by Black farmers, State Senator Doris Turner celebrated Black Farmers Week taking pride in advocating for diverse agriculture across the state.