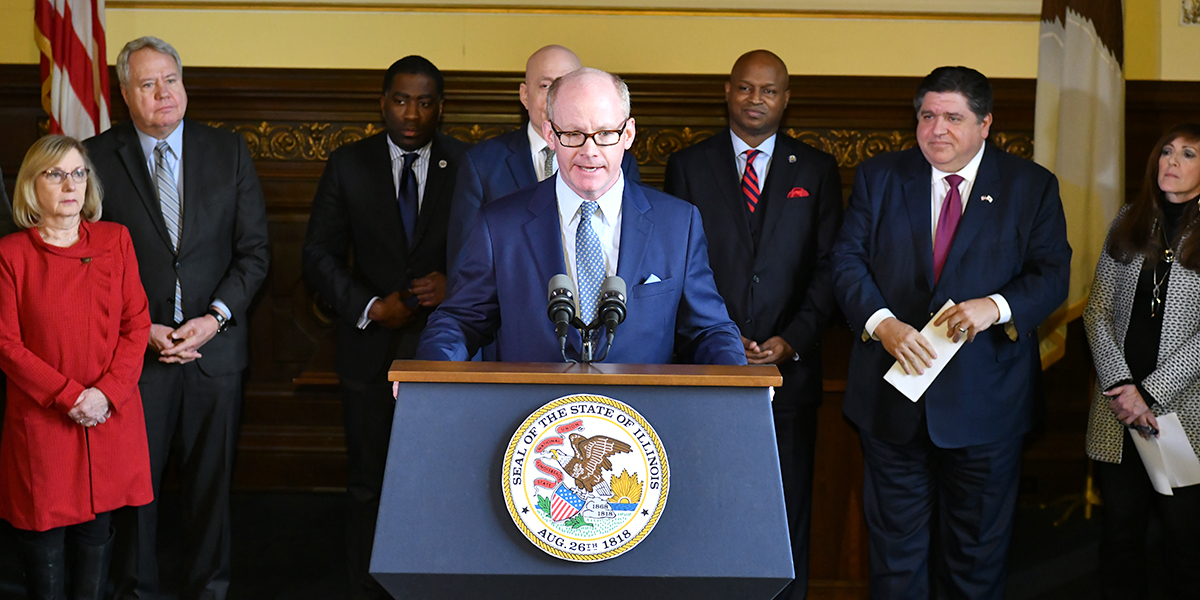 Senate Democrats build fiscal strength through stability
SPRINGFIELD – Building on a new era of fiscal responsibility, members of the Illinois Senate Democratic Caucus advanced legislation last week to make major investments for workers, businesses and local economies with funding available through the American Rescue Plan.
"We are continuing our responsible use of federal dollars by providing $2.7 billion in tax relief to businesses and benefit protections for workers," said Senate President Don Harmon (D-Oak Park). "At the same time, our investments in college savings, health insurance and the retirement security of teachers, prison guards, state troopers and university workers will again demonstrate strength through stability for the hard working people of our great state."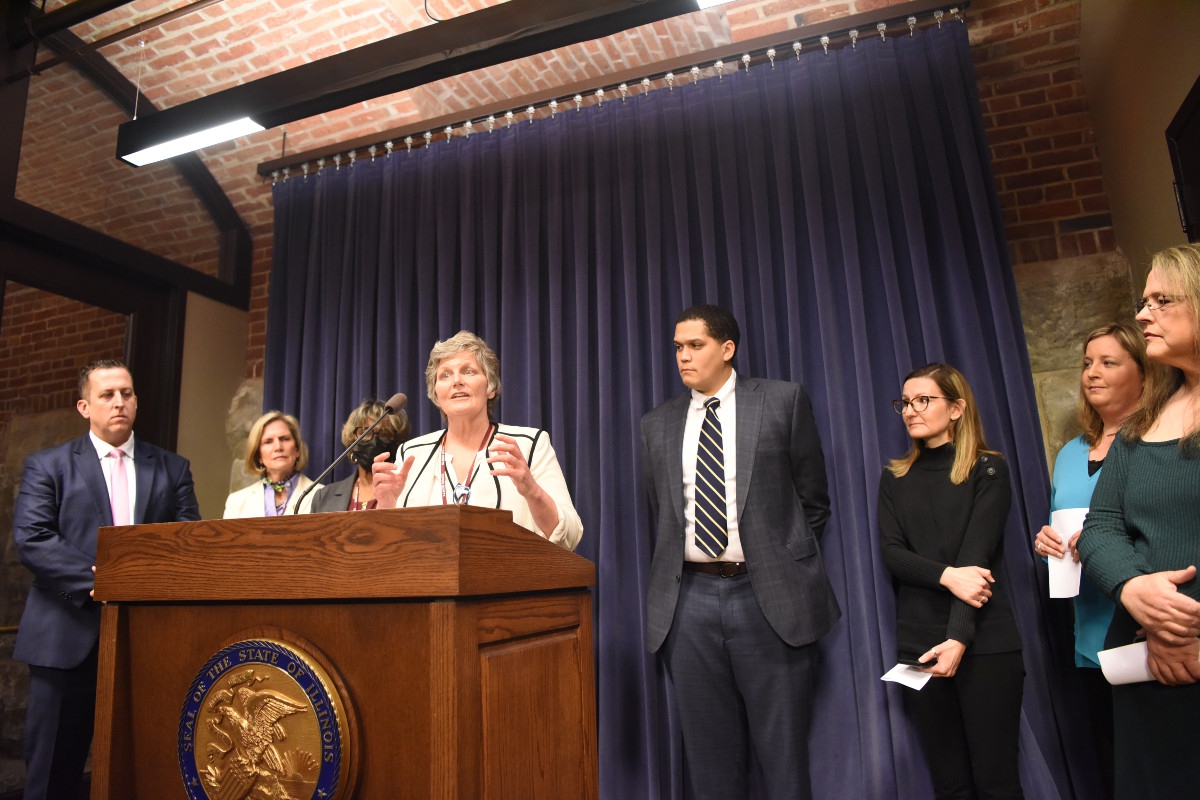 Senate Democrats fight to end the fentanyl overdose crisis
SPRINGFIELD – Fentanyl is a synthetic opioid that is up to 50 times stronger than heroin and 100 times stronger than morphine – and an increase of overdoses of the drug is plaguing every corner of our state. Members of the Illinois Senate Democratic Caucus outlined their plan to combat the overdose crisis during a press conference last week.
The increase in the number of fatalities is attributed to the rise of synthetic opioids, such as fentanyl. Since 2013, synthetic opioid deaths in Illinois have increased 2,736% — and many of those who have overdosed did not know they were taking opioids or that their drugs were laced with fentanyl.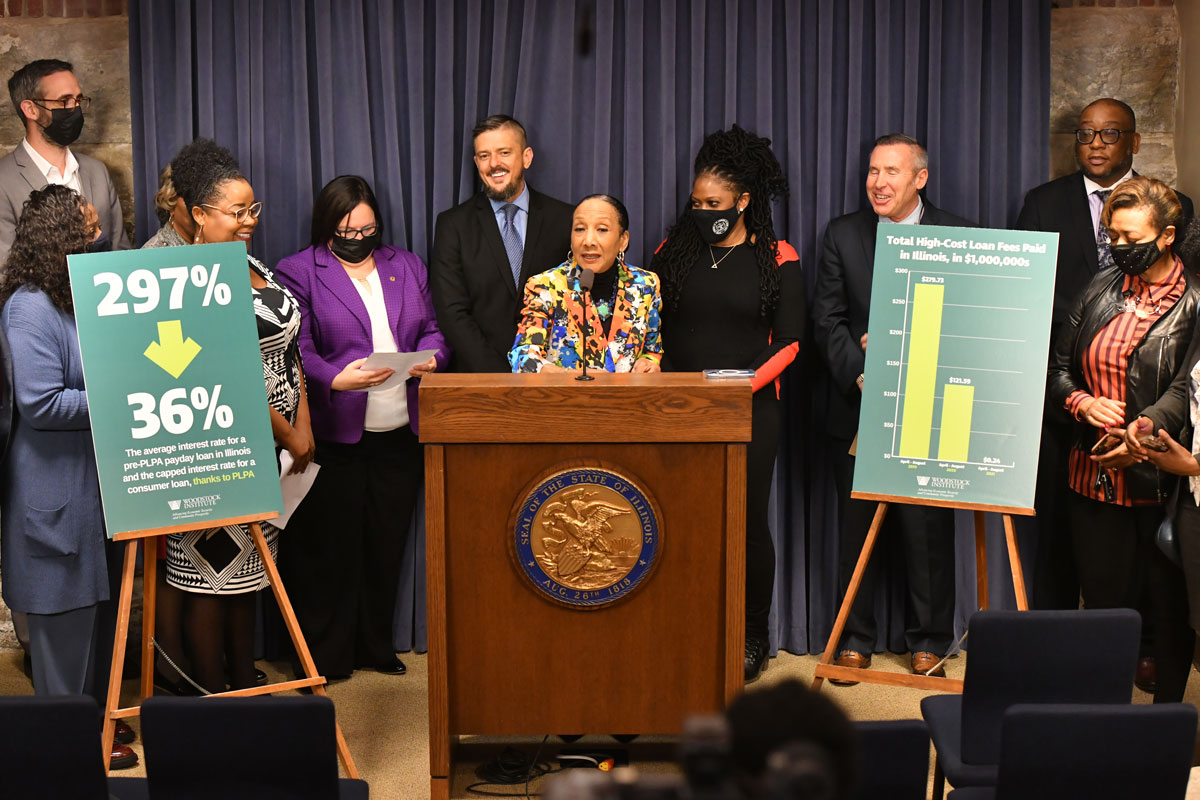 Legislators celebrate the anniversary of consumer protections against predatory lending
SPRINGFIELD – On the anniversary of the Predatory Loan Prevention Act being signed into law, State Senators Jacqueline Y. Collins (D-Chicago) and Cristina Castro (D-Elgin) reflected on the importance of dismantling systemic barriers to equitable lending practices especially for communities of color at a press conference last week.
"I am incredibly pleased to have seen a year go by since the signing of my legislation capping interest rates on all consumer loans at 36%," Collins said. "Abusive financial practices target communities of color and entrench racial poverty, which makes interest rate caps so critical for the benefit and restoration of our vulnerable populations."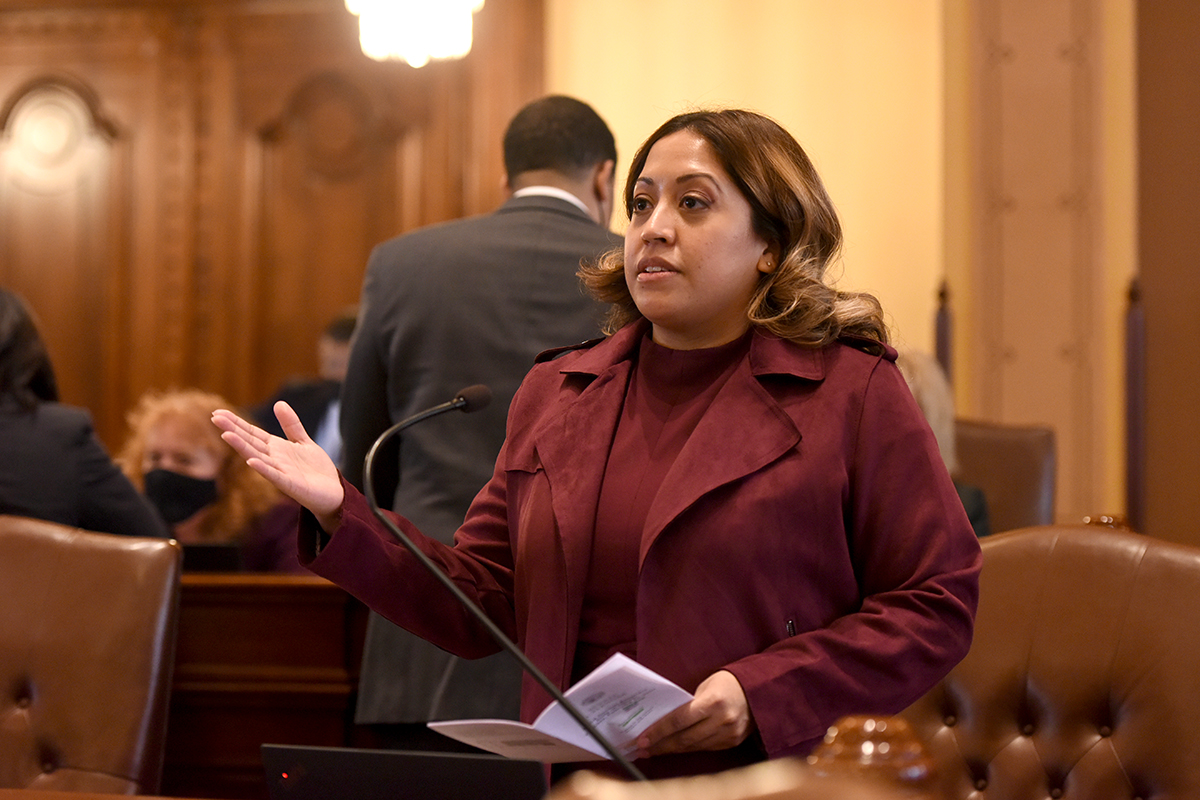 Villanueva to push prenatal vitamin coverage across the finish line
SPRINGFIELD – State Senator Celina Villanueva (D-Chicago) is sponsoring a measure expanding women's access to healthy pregnancies by requiring insurance companies to cover prenatal vitamins.
"Having access to prenatal vitamins is equally as important as having access to breast feeding supplies," said Villanueva. "These measures both prioritize the health and safety of mothers and their babies by reducing the economic barriers preventing them from doing what's best for their well-being."

In case you missed it
MEMBERS IN THE NEWS
Senator Laura Ellman, Naperville: Measure supporting Gold Star Families in Illinois advances | WAND
Senator Napoleon Harris, III, Harvey: Senator Napoleon Harris, III To prevent alimony to abusive spouses | Chicago Defender
Senator Mattie Hunter, Chicago: Hunter bill to create task force on missing and murdered women | Chicago Defender
Reminder: We have a podcast
Don't forget: We have a podcast and you can listen to the Majority Report on the go. If you're pressed for time, listen in for this week's news highlights in podcast form here.
Copyright 2022 - Illinois Senate Democratic Caucus - All Rights Reserved