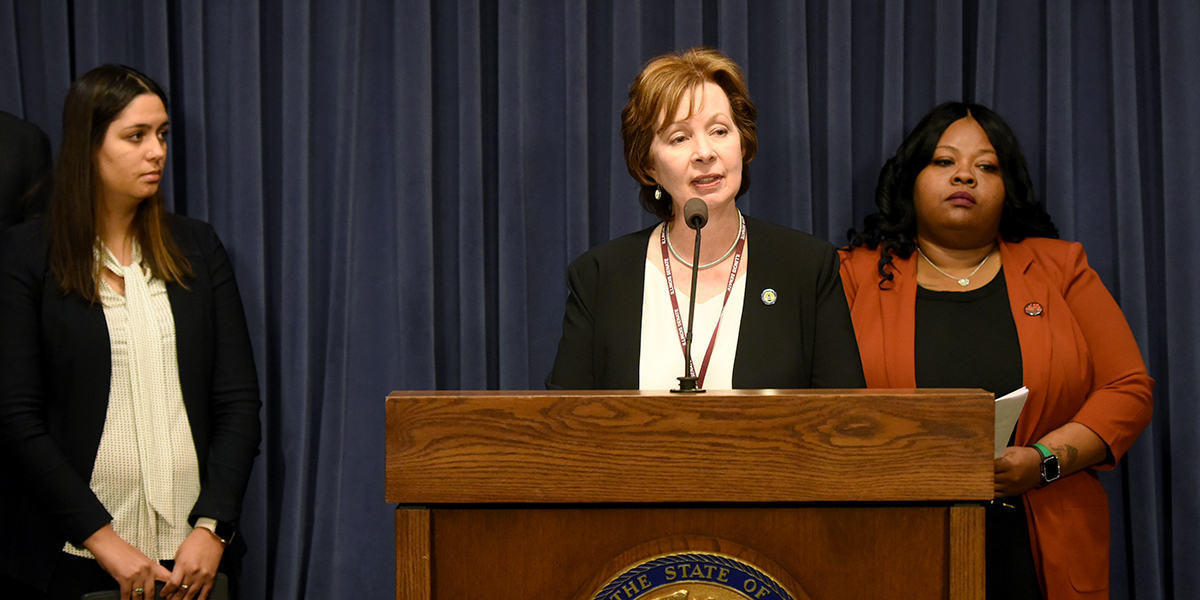 Gillespie announces legislation to provide foster youth with legal counsel
SPRINGFIELD – State Senator Ann Gillespie and child welfare advocates announced legislation that would provide youth in the care of the Department of Children and Family Services with legal representation.
"Children and youth with lived experience in our child welfare system have overwhelmingly voiced their desire to be seen, heard and represented," said Gillespie (D-Arlington Heights). "We must join the vast majority of states that provide legal representation to youth in care so that our most vulnerable have expert help in leaving the foster care system and can go on to live safe, dignified lives."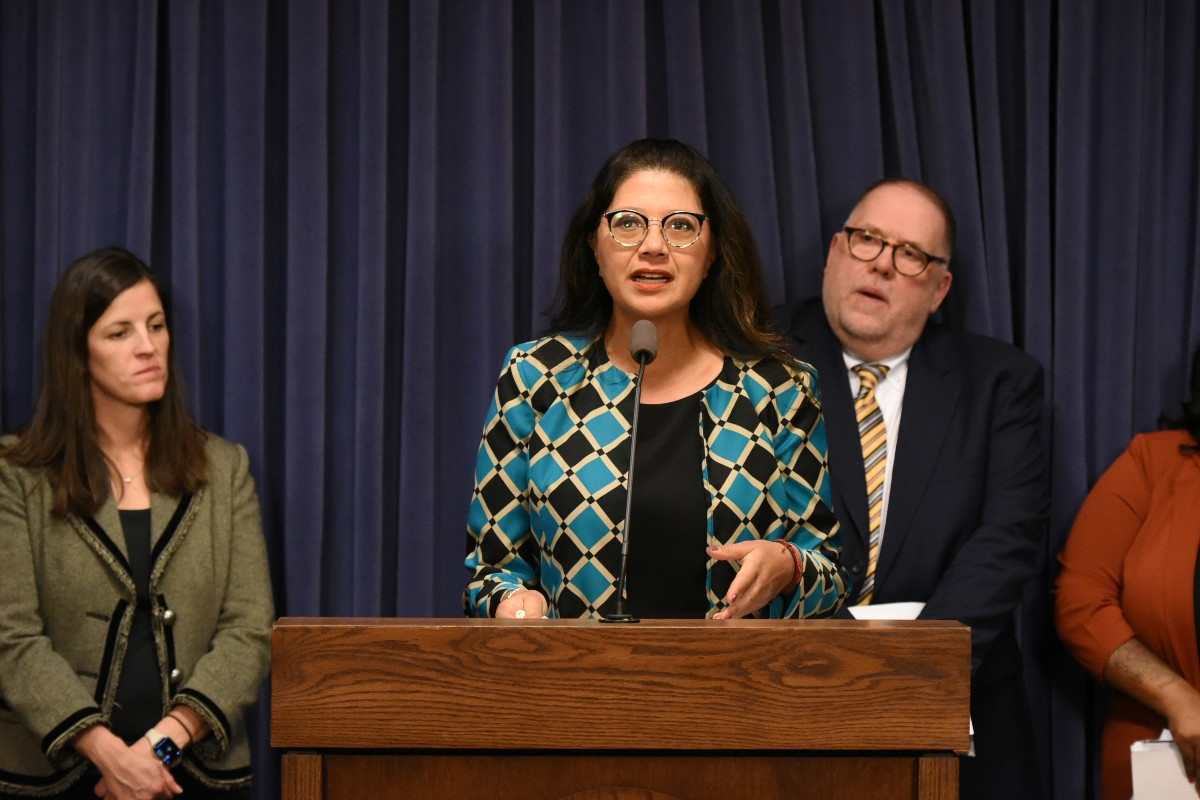 Villa fights to make diapers more attainable
SPRINGFIELD – State Senator Karina Villa hosted a press conference with Representative Lakeisha Collins and Children's Home & Aid regarding legislation that will provide a monthly diaper allowance for families who meet certain income thresholds.
"It is important to bring awareness to the diaper need within our communities," said Villa (D-West Chicago). "Diapers are an essential household item for new parents, and while approximately 1 in 3 parents experience diaper need, caregivers in poverty are unable to purchase diapers with their SNAP or WIC benefits. I want to pass legislation that will address this gap."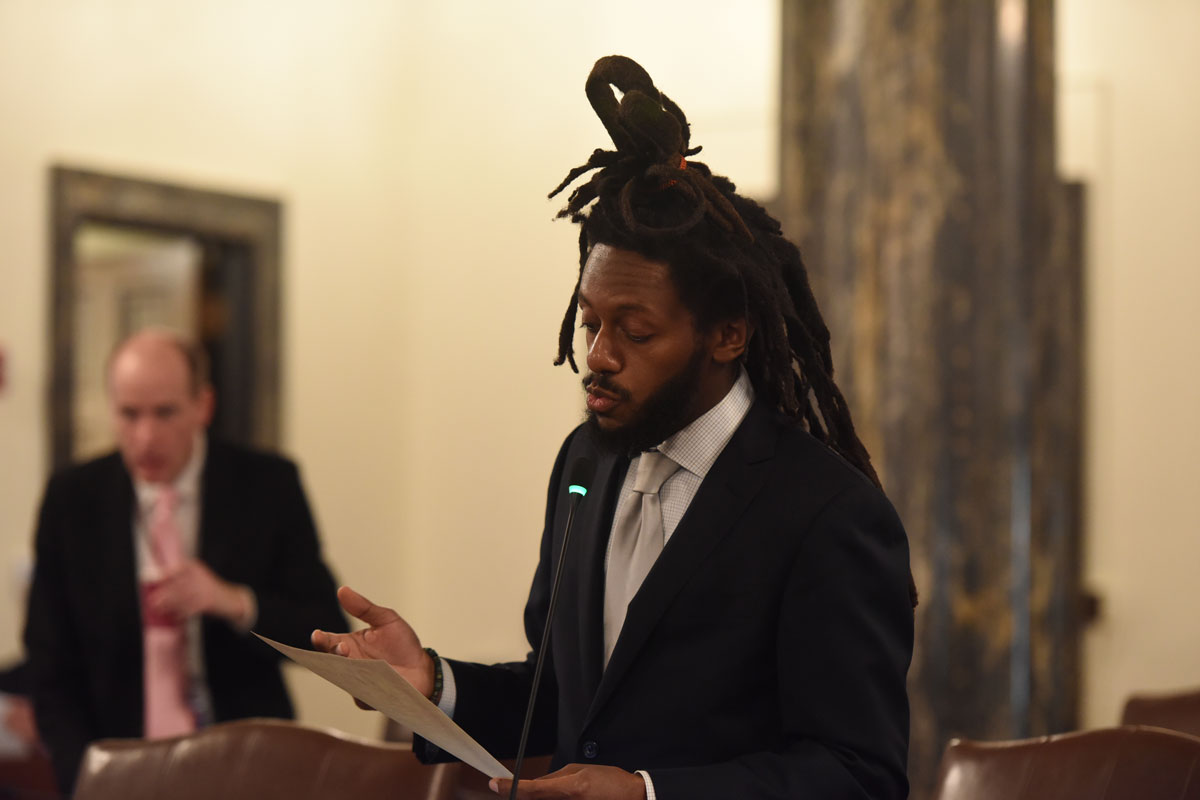 Simmons recognizes Black HIV/AIDS Advocacy Day
SPRINGFIELD – State Senator Mike Simmons presented the Black Leadership Advocacy Coalition for Healthcare Equity with a proclamation declaring Feb. 7 as Black HIV/AIDS Advocacy Day during a press conference last week.
"I was proud to stand with dedicated advocates for the Black HIV/AIDS community today," said Simmons (D-Chicago). "We have so much work to do to bring new HIV infections down to zero and to ensure robust and affordable health care for those living with HIV and AIDS in our communities. Uplifting those engaged in this work today is step one."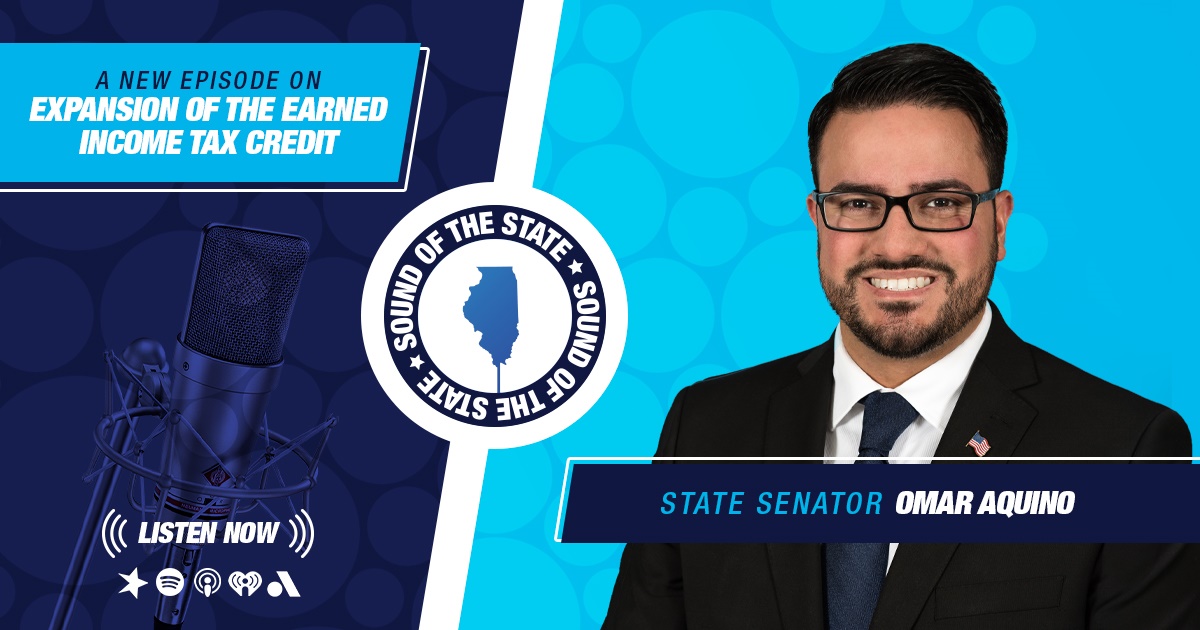 Sound of the State: Highlighting eligibility expansion for the Earned Income Tax Credit

On this episode of Sound of the State, State Senator Omar Aquino highlights changes to the Earned Income Tax Credit for Illinois residents filing taxes this year.

In case you missed it
MEMBERS IN THE NEWS
Senators Mike Halpin, Rock Island, and Patrick Joyce, Essex: Senators Halpin and Joyce announce bipartisan leadership on Senate committees | The Southland Journal
Senator Steve Stadelman, Rockford: Illinois Environmental Protection Agency awards lead water pipe replacement grants to Rockford, Belvidere | WREX 13
Senator Doris Turner, Springfield: State Senator Doris Turner introduces bill to mandate EMS body worn cameras | WAND
Copyright 2023 - Illinois Senate Democratic Caucus - All Rights Reserved