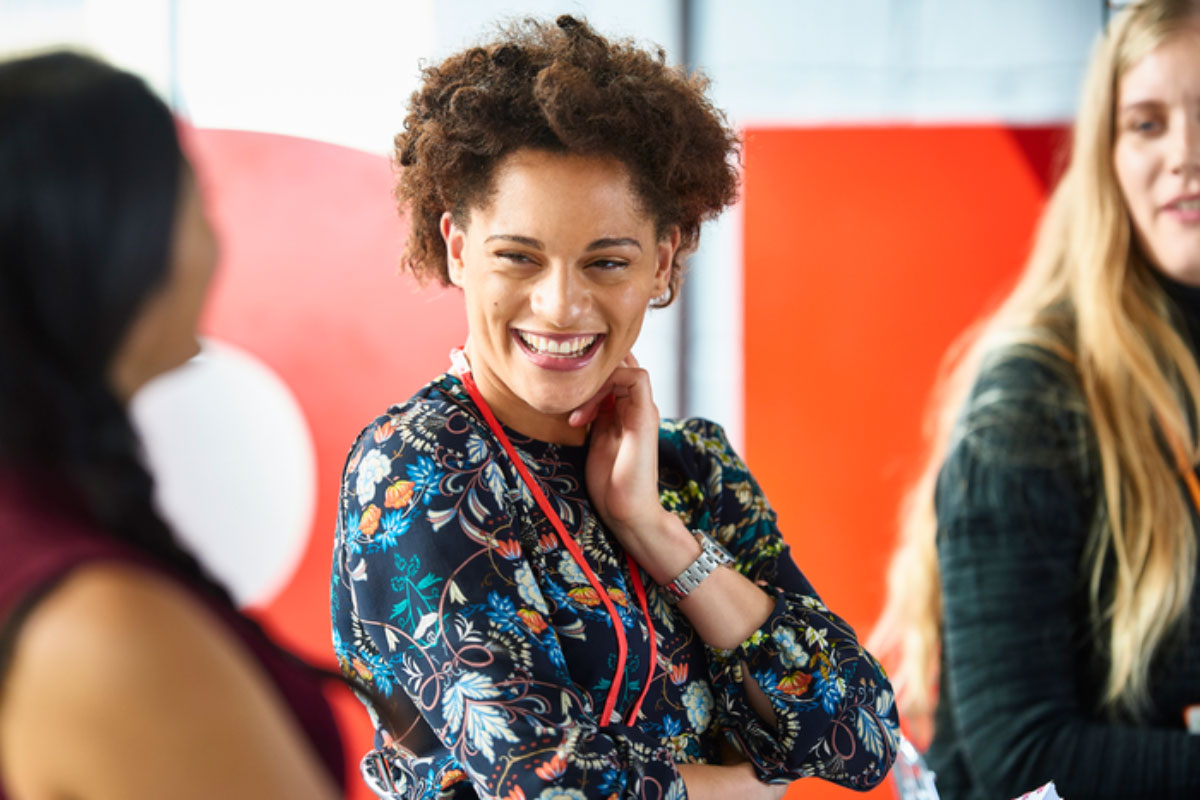 New pay equity partnership will uplift working women in Illinois
SPRINGFIELD – A $350,000 partnership between the Illinois Department of Labor and Women Employed will help low-income women across the state learn about pay equity and transparency laws, drawing praise from the Illinois Senate Women's Caucus.
"This partnership will uplift working women and create a support network in every community across Illinois," said State Senator Ann Gillespie (D-Arlington Heights), co-chair of the Senate Women's Caucus. "I am proud of the work Women Employed are doing to tear down barriers to economic parity."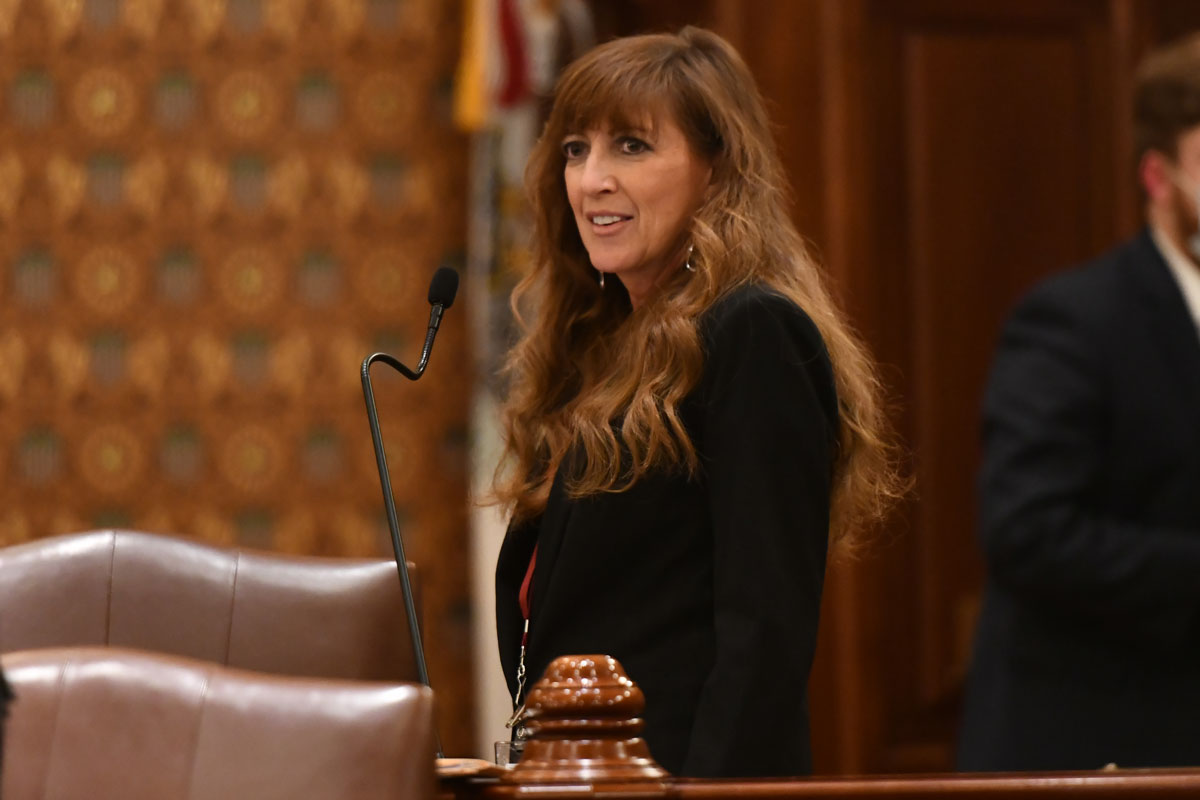 Labor Chair Holmes announces improved security for state's unemployment insurance benefit system
AURORA – The Illinois Department of Employment Security and Illinois Department of Innovation and Technology have launched a new identity verification and multi-factor authentication solution for IDES' unemployment insurance benefits system, according to Assistant Majority Leader and Senate Labor Committee Chair Linda Holmes (D-Aurora).
"During the course of the pandemic, IDES experienced problems with security for the accounts and personal information of unemployed Illinoisans filing claims. States across the nation experienced fraud as unemployment hit unprecedented levels," Holmes said. "This new ILogin system will strengthen existing protections for users and help the agency find and deal with fraudulent activity attempts."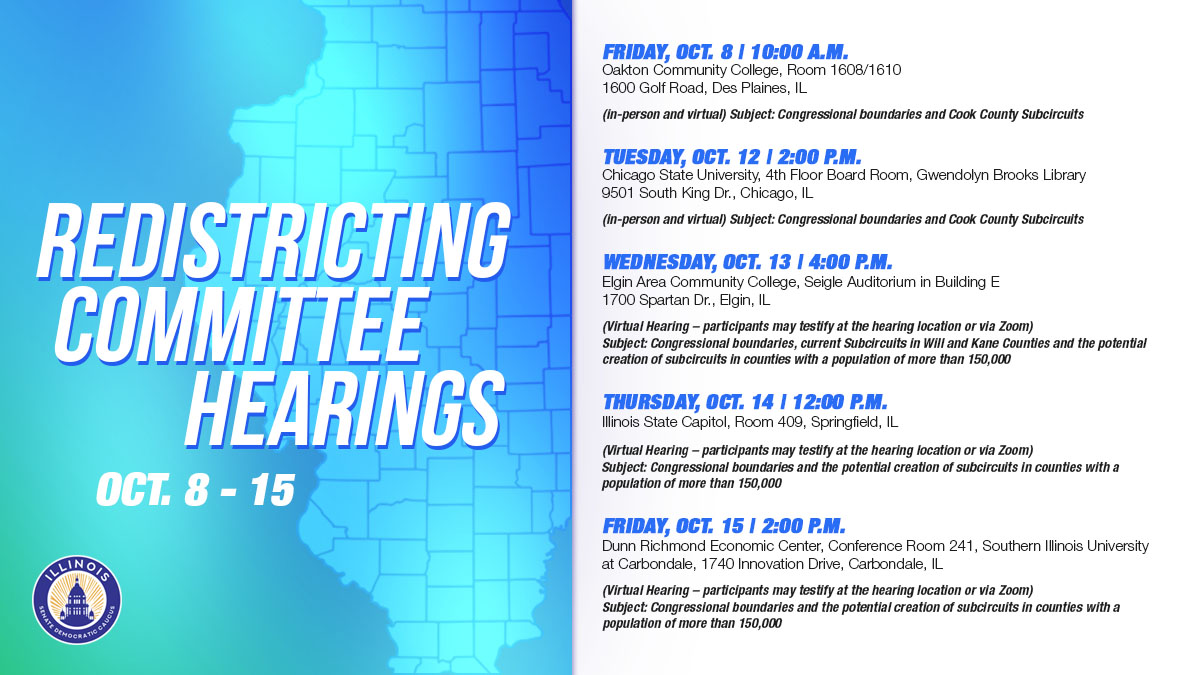 Senate Redistricting Committee to Hold Public Hearings on Congressional and Judicial Subcircuit Maps
Public encouraged to weigh in as General Assembly considers new boundaries
SPRINGFIELD – The Senate Redistricting Committee will hold a series of public hearings to gather input on new Congressional and judicial subcircuit boundaries following information recently released by the U.S. Census Bureau.
At least five hearings will take place as the General Assembly prepares to vote on new maps, and the public is encouraged to weigh in by providing testimony about potential changes or submitting proposed maps for the committee to consider.

In case you missed it
MEMBERS IN THE NEWS
Senator Omar Aquino, Chicago: Pritzker signs measure to limit how law enforcement works with ICE | KPVI NBC 6
Senator Cristina Castro, Elgin: Pritzker approves housing program for those at-risk of drug overdose | The Center Square
Senator Michael E. Hastings, Frankfort: Illinois becomes 1st Midwestern state to pass a law to phase out fossil fuels | Yahoo! News
Senator Elgie R. Sims, Jr., Chicago; Senator Celina Villanueva, Chicago: Gov. Pritzker Announces First $24 Million In Back To Business Grants To Support Small Businesses | Effingham Radio
The Majority Report is now available in an audio version
Now you can get your weekly Senate Majority Report on the go. If you're pressed for time, listen in for this week's news highlights in podcast form here.
Copyright 2021 - Illinois Senate Democratic Caucus - All Rights Reserved