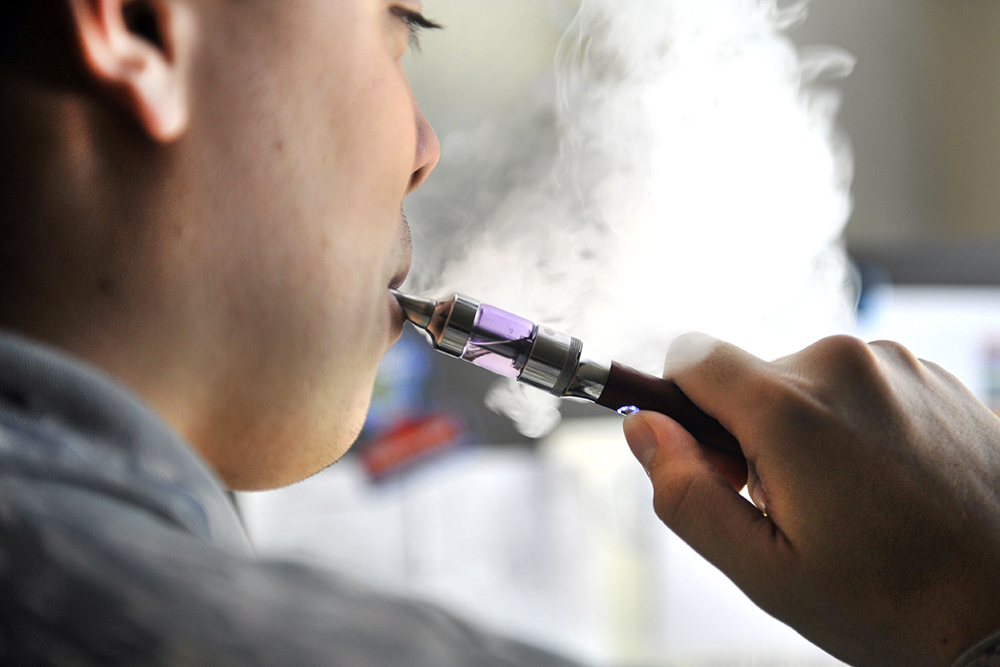 SPRINGFIELD – A measure sponsored by State Senator Terry Link (D-Indian Creek) that would ban public consumption of e-cigarettes passed the Illinois state Senate Tuesday.
"It's only fair that we treat these products the same way we treat cigarettes," Link said. "It's still unclear what the health effects of these devices are and people shouldn't be forced to be exposed to them in public places if they don't want to."
According to the Centers on Disease Control and Prevention, there have been more than 1,600 cases of vaping-related ailments reported, including 34 deaths across 24 states.
Senate Bill 1864 would expand the Smoke Free Illinois Act by prohibiting the use of e-cigarettes and other alternative nicotine products in public places, places of employment and within 15 feet of building entrances.
The measure could also help curb youth-cigarette use.
Read more: Link passes measures to ban public use of e-cigarettes