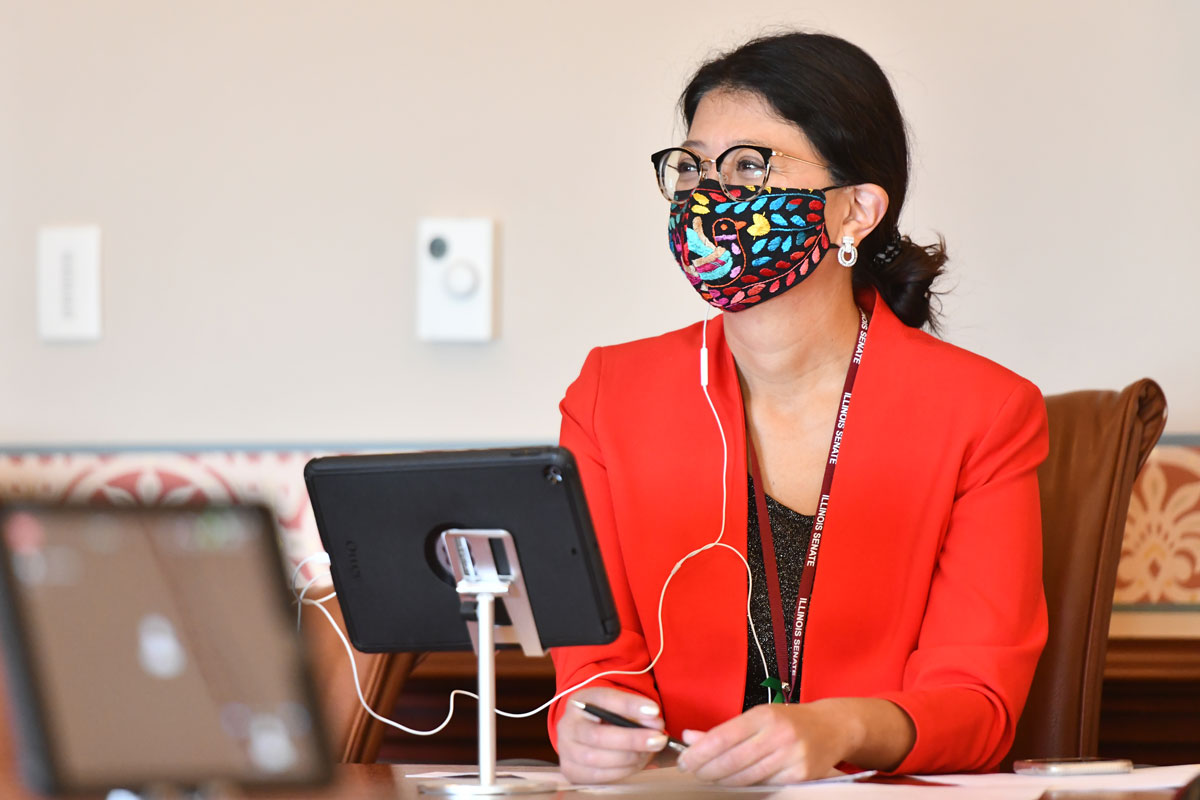 SPRINGFIELD – Community members and professionals on State Senator Karina Villa's (D-West Chicago) Senior Advisory Committee are making strides on a measure that would ensure nursing home residents are treated with courtesy and are able to maintain their human and civil rights while receiving medical care.
"It is essential that we, as a community, support nursing home residents, who are among one of our most vulnerable populations," Villa said. "Families should have full confidence in the facility and their staff to perform the best medical practices and be courteous of the patient's wishes."
Villa's legislation would prohibit nursing home residents from performing labor for the facility unless it is for documented therapeutic or medical purposes. It also ensures timely delivery of basic needs for residents.
This initiative provides nursing home residents the right to courteous treatment, the right to protection and the right to advocacy services. It outlines a grievance procedure for residents and protects them through the process of expressing grievances. This measure will make residents and their advocates better aware of their rights in the home and ensure that they are protected in executing their rights,
"It is already stressful enough to make the decision to put a loved one in a nursing home. They should not have to worry about facilities taking proper care of their family members," said Villa. "My hope is that under this measure, there will be improved accessibility to ensure residents are treated with dignity and respect at all times."
This legislation was in partnership with my senior advisory committee. "The committee is filled with seniors living in the community and a community member who voiced her experiences in a long term care facility where she was neglected," said Villa.
Senate Bill 1633 passed the Senate and now heads to the House for further consideration.
Senator Villa is a strong promoter of the senior community. She hosts a monthly Senior Advisory Committee on the second Friday of each month at 10 a.m. via Zoom. To receive the link and agenda contact Villa's office at This email address is being protected from spambots. You need JavaScript enabled to view it..