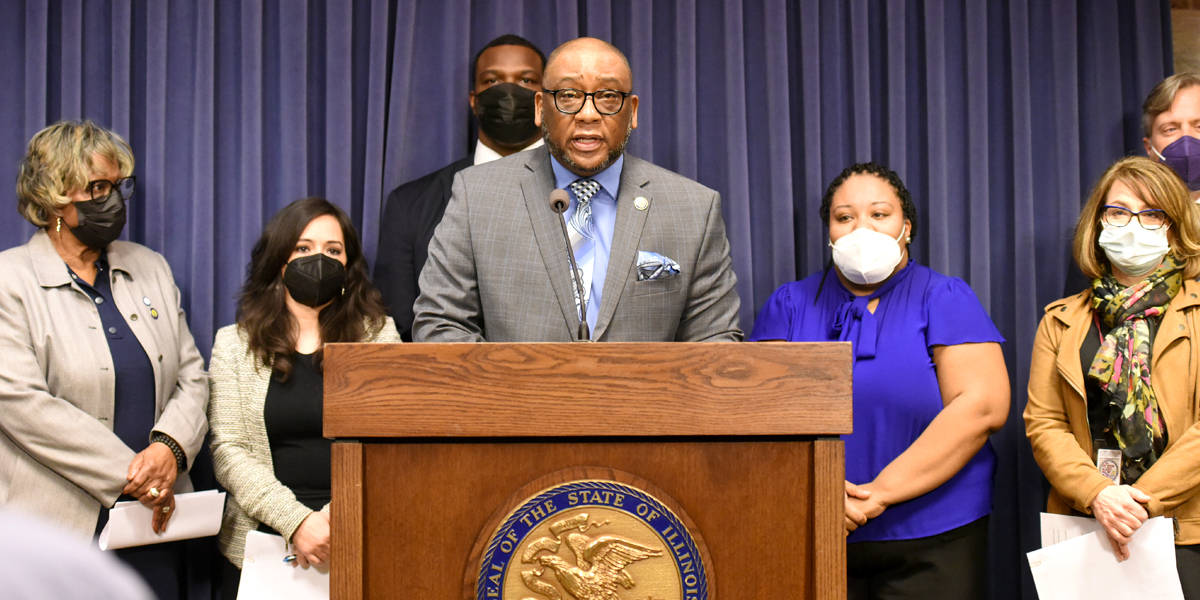 Legislators introduce initiatives to address teacher shortage in Illinois

SPRINGFIELD – As school districts around the state continue struggling to fill teaching positions, Senate Democrats hosted a press conference in Springfield last week announcing a number of legislative measures that would help address the void.
"Illinois is facing an overall teaching shortage and an immediate staffing shortage in schools," State Senator Meg Loughran Cappel (D-Shorewood) said. "Over the past two years, we've seen school districts take an all-hands-on-deck approach and our schools can no longer operate under that system. We need to take steps toward alleviating the teacher shortage through legislative action."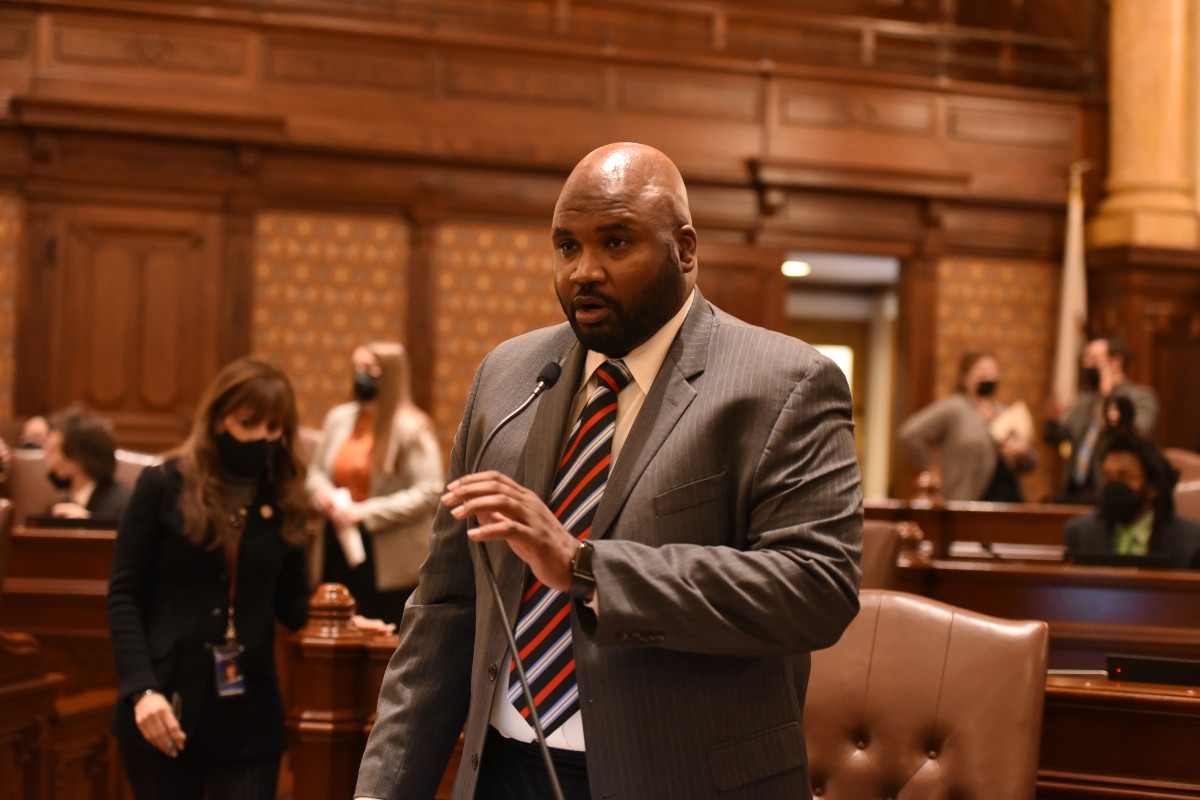 Sims measure to expedite missing persons investigations passes Senate

SPRINGFIELD – County coroners and local medical examiners could potentially receive federal assistance in identifying missing persons after a measure sponsored by State Senator Elgie R. Sims, Jr. (D-Chicago) passed the Senate last week.
"When you hear pleas from a family for help, we should be using all the tools at our disposal to bring them the support that they need to help find or identify their loved ones," said Sims. "Unfortunately, some smaller counties and police departments do not have access to the same technology and resources as larger cities, and this bill will help with that."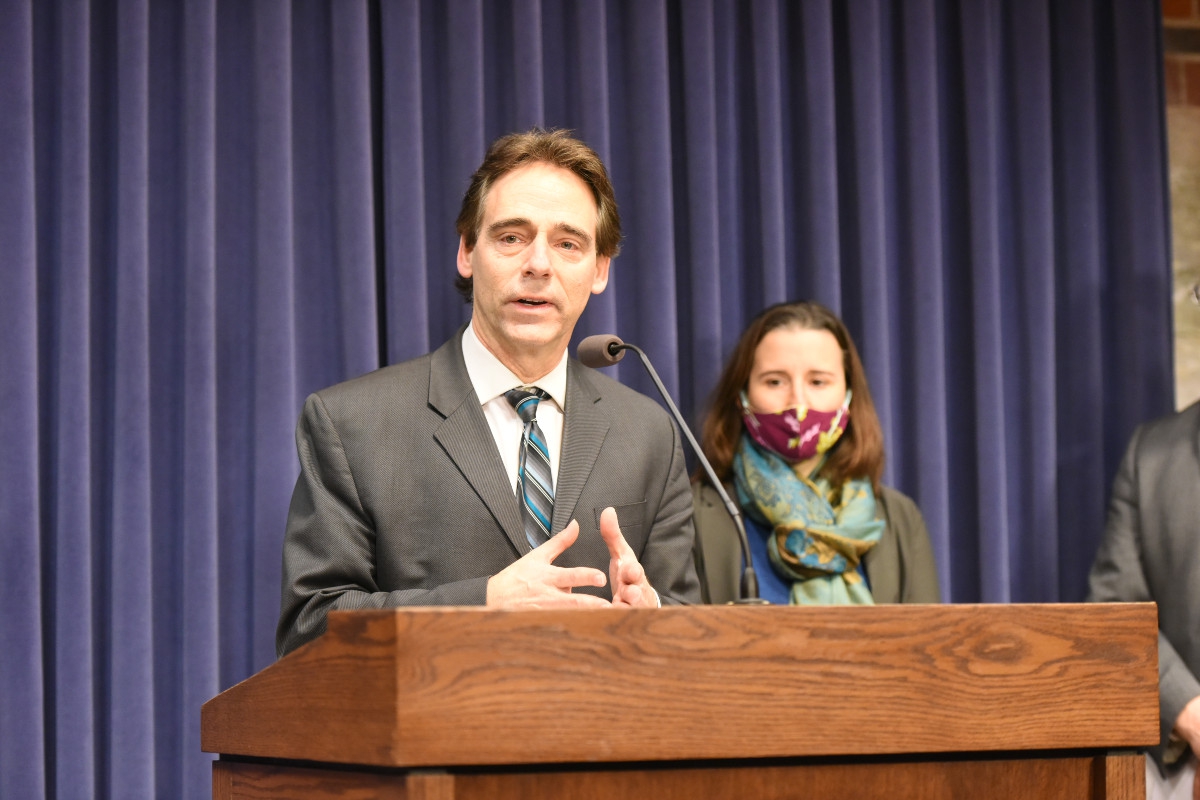 Stadelman works to alleviate weight of trauma survivors carry when filing orders of protection

SPRINGFIELD – Leading legislation to give survivors of abuse more comfort and accessibility filing a protective order, State Senator Steve Stadelman (D-Rockford) hosted a press conference last week to bring more awareness to the ongoing issues survivors face.
"The weight of trauma a survivor carries becomes detrimental as they struggle to cope with grief and take the steps necessary to begin to heal," Stadelman said. "By giving survivors the opportunity to file for protective orders at their own pace in the safety of their own home, we are giving them the keys to move forward."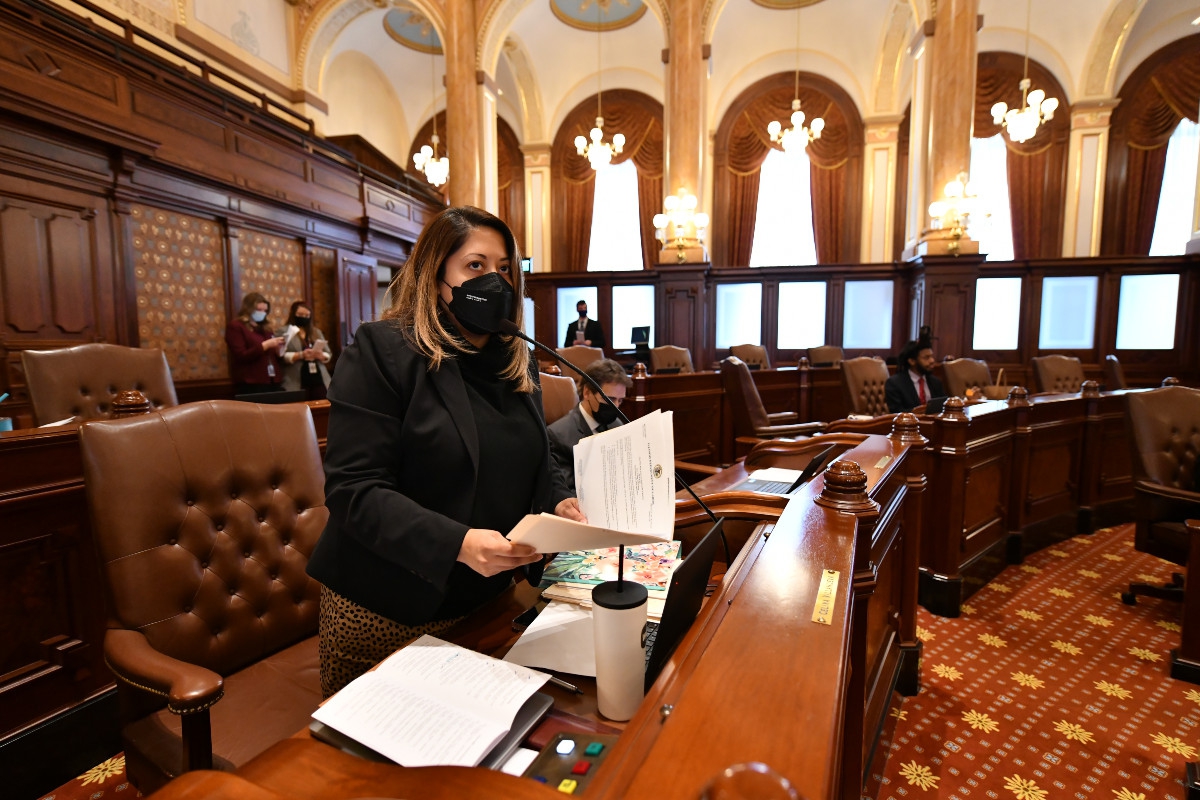 Breast pump exemptions measure passes Senate

SPRINGFIELD – A measure removing sales taxes on supplies related to child nursing passed the Senate last week thanks to the work of State Senator Celina Villanueva (D-Chicago).
"Sales taxes on basic necessities create unnecessary barriers that only add to the challenges of motherhood," Villanueva said. "A mother's ability to provide for her child should not be stunted by these needless financial obstacles."

In case you missed it
MEMBERS IN THE NEWS
Senator Scott Bennett, Champaign: Higher Ed Bill aiming to eliminate costs of textbooks, course materials for in-state college students | WLDS 1190 AM / WEAI FM
Senator Rachelle Aud Crowe, Glen Carbon: Local wineries vouch for a bill that would help post COVID recovery | WSILTV
Senator Laura Fine, Glenview: Illinois prepares for July launch of 988 Suicide Prevention Hotline | WTTW
Senator Dave Koehler, Peoria: Koehler advances measure encouraging Illinoisans to purchase vehicles manufactured in-state | WAND
Copyright 2022 - Illinois Senate Democratic Caucus - All Rights Reserved