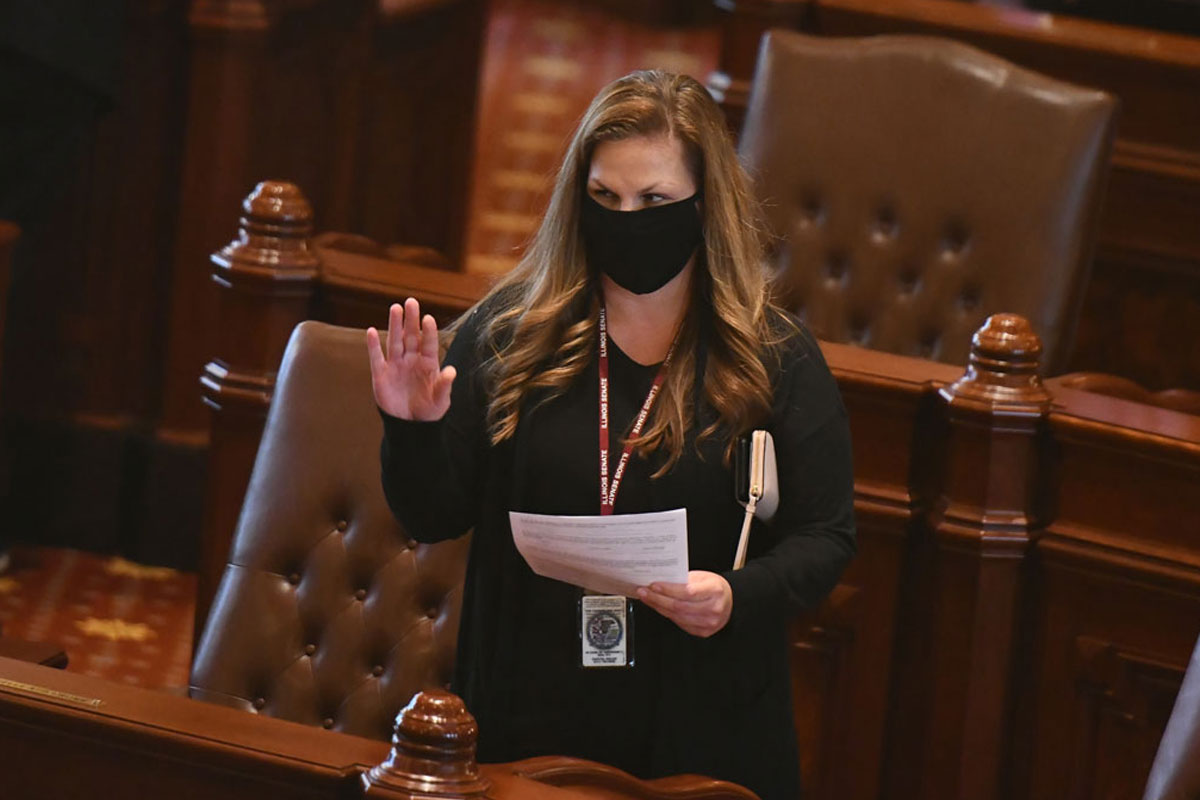 MARYVILLE – State Senator Rachelle Crowe (D-Glen Carbon) will host a Facebook Live with Illinois State Treasurer Michael Frerichs on Monday, Nov. 16 at 11:30 a.m. to share details about programs within the Illinois Treasurer's Office, including the popular I-Cash program.
"The Illinois Treasurer's Office offers a wide variety of opportunities for individuals and government bodies across our state," Crowe said. "This event will be a great resource for residents that may have unclaimed property, have questions about college savings, or interested in learning more about our state's investments."

Frerichs is the state's Chief Investment and Banking Officer and actively manages approximately a $35 billion portfolio. Frerichs' office protects consumers by safeguarding more than $3.5 billion in unclaimed property, encouraging savings plans for college or trade school, increasing financial education among all ages, assisting people with disabilities save without losing government benefits, and removing barriers to a secure retirement.

"Thank you to Senator Crowe for helping to spread the word about opportunities within the Treasurer's Office," Frerichs said. "We want Illinois residents to know that our office can help them find their unclaimed property, assist with saving for college for a loved one and provide relief to small businesses impacted by the COVID-19 pandemic."
The virtual event will be streamed live on Sen. Crowe's Facebook page.