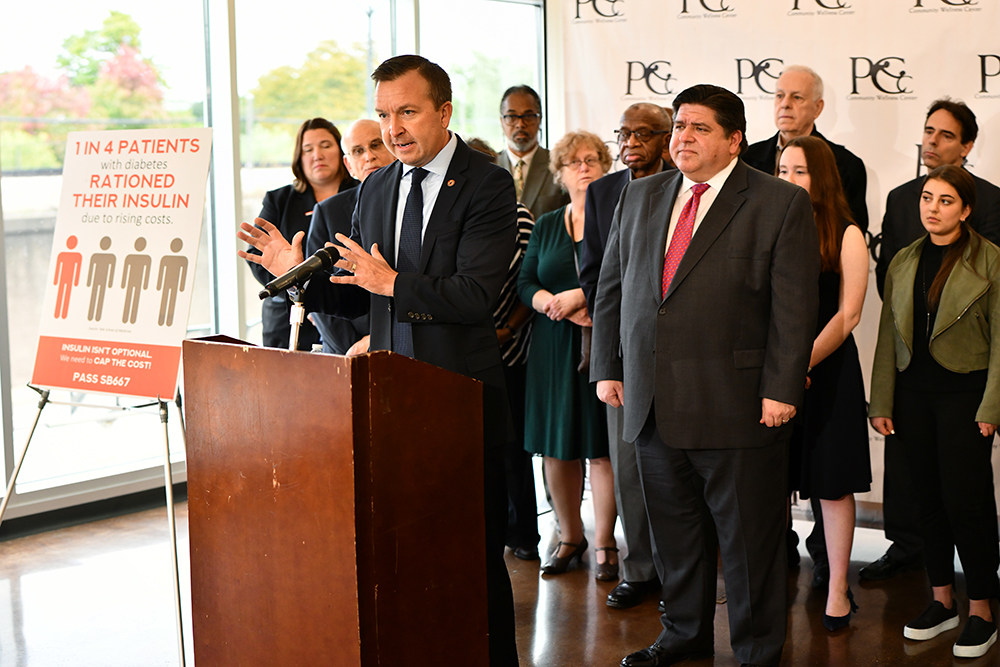 CHICAGO – Senator Andy Manar (D-Bunker Hill) introduced a new measure to cap the skyrocketing costs of prescription insulin for Illinoisans with diabetes, which has garnered support from Governor JB Pritzker.
"Health care is a right, not a privilege," said Pritzker. "As we work to address the high cost of prescription drugs that are burdening millions all across our state, this legislation is an essential step in the right direction toward fulfilling our promise to put state government back on the side of working families."
Senate Bill 667 would cap patients' out-of-pocket costs for prescription insulin at $100 for a 30-day supply.
Over 30 million Americans have diabetes, and 7.4 million Americans require prescription insulin every day to survive, according to the American Diabetes Association. However, the price of insulin has climbed sharply in recent years, driving many patients to sacrifice other daily needs to pay for insulin or ration their supply.
Read more: Governor expresses support for Manar's measure to cap insulin costs