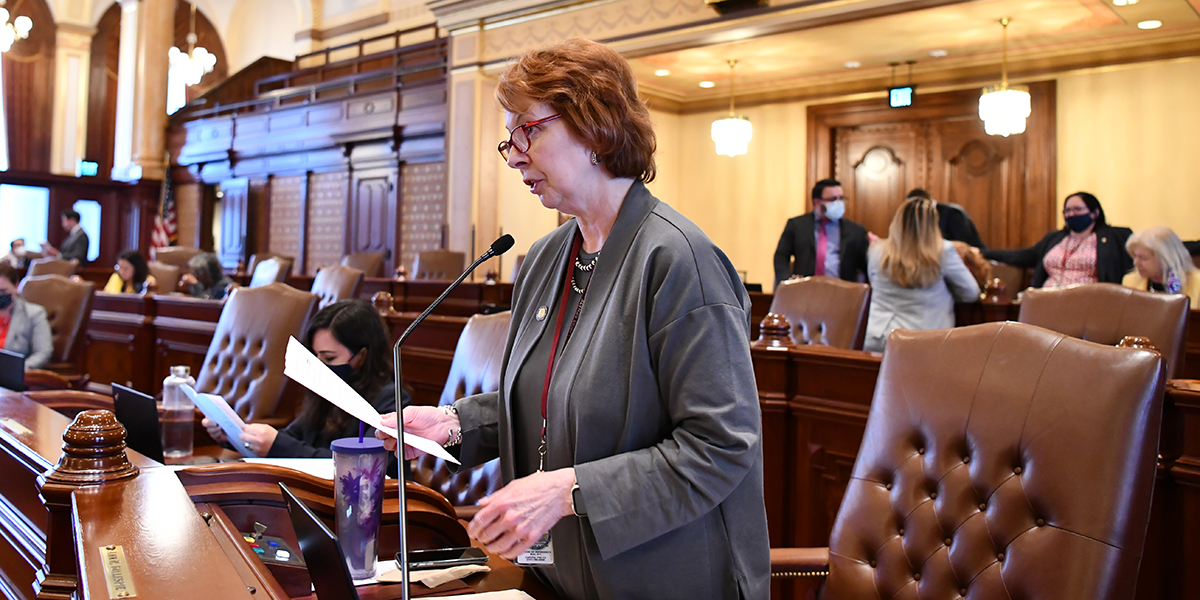 SPRINGFIELD – To end the culture of corruption and increase transparency in government, State Senator Ann Gillespie (D-Arlington Heights) passed a sweeping ethics package in the Illinois Senate today.
"This legislation takes the first steps in addressing some of the most egregious scandals in our state's history," Gillespie said. "It offers bipartisan solutions to reestablish public trust in our institutions and is the result of several conversations in our legislative working group on ethics."
The legislation would make several ethics reforms including prohibiting elected officials from lobbying other units of government, establishing a six-month revolving door ban, prohibiting all political fundraisers during legislative session, prohibiting salaried appointees from serving as an officer for a political committee and pro-rating the salaries of General Assembly members who leave office prior to the end of their term.
Read more: Gillespie passes ethics reform package, vows to rebuild trust in government