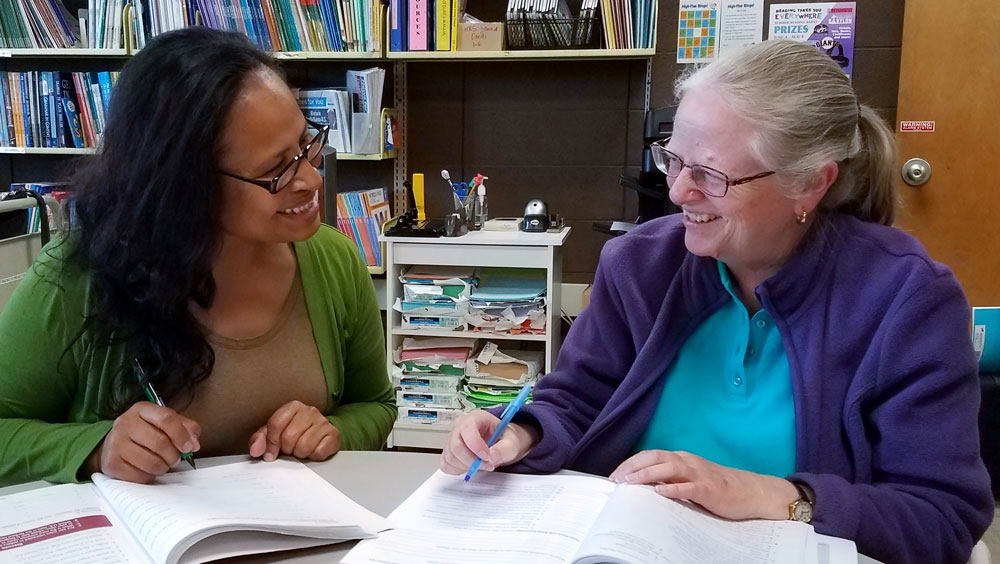 ARLINGTON HEIGHTS – Potential tutors who are interested in assisting adults with literacy and English language skills have an opportunity to volunteer for a state program that has awarded $235,000 to local adult literacy programs, State Senator Ann Gillespie (D-Arlington Heights) said.

"These programs help adults learn the language and reading skills needed to enter the workforce," Gillespie said. "I encourage anyone needing help to connect with these programs so that they can have access to more employment opportunities in the future, and if you have the skills to help them, you should consider volunteering!"

More than 13,500 students will be served by adult literacy programs throughout Illinois. Supported by $5.6 million in state funds, the programs will depend on nearly 6,000 volunteer tutors to provide skills training for students, according to the Secretary of State's Office. Adult literacy projects are focused on improving reading, writing and math and are targeted at Illinois adults who read below the 9th-grade level or speak English at a beginning level.

The Center, a local non-profit that assists students and young adults who may be at risk for academic failure, will receive a grant of $85,000 for its Adult Learning Resource Center. Township High School District 214 will receive two grants with a combined value of $150,000 for their Read to Learn program and the Catherine M. Lee Women's and Children's Center. The Women's and Children's Center last year provided English as a Second Language and family literacy for 50 women and 58 of their pre-school-aged children.

"These programs are focused on lifelong learning, and these grants will help us continue to ensure the gift of literacy for both children and adults," said Superintendent Dr. David Schuler. "It is incredibly inspiring to see our students succeed, and it could not happen without support like this."

People interested in volunteering as a tutor should contact the Illinois Adult Learning Hotline at 800-321-9511.