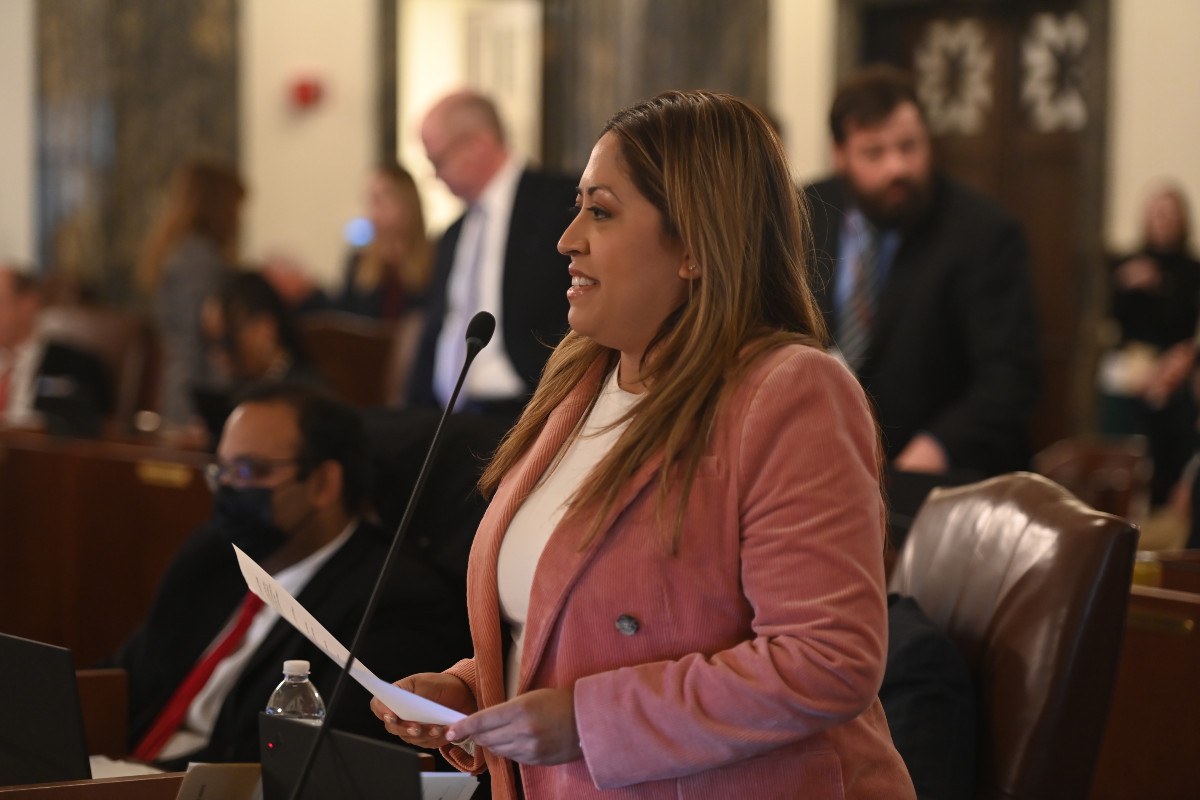 SPRINGFIELD – State Senator Celina Villanueva advanced legislation from the Illinois Senate on Thursday that would allow every person in the care of the Department of Corrections to receive underwear and menstrual products free of charge.
"While women in the Illinois Department of Corrections are provided with some free feminine hygiene products, incarcerated women consistently state that the sanitary napkins and feminine hygiene products provided by the State are inconsistently provided or insufficient to meet their needs," said Villanueva (D-Chicago). "As a woman myself, I cannot imagine having limited access to feminine hygiene products that are a necessity to my everyday life. These women are no different and deserve to have proper healthcare resources regardless of their incarceration."
House Bill 4218 addresses the lack of equal healthcare, basic hygiene and gender disparities in IDOC facilities. The measure would make these products available for all men, women and non-binary individuals under IDOC supervision available free of charge.
Read more: Villanueva advances measure to provide free menstrual products in IDOC facilities