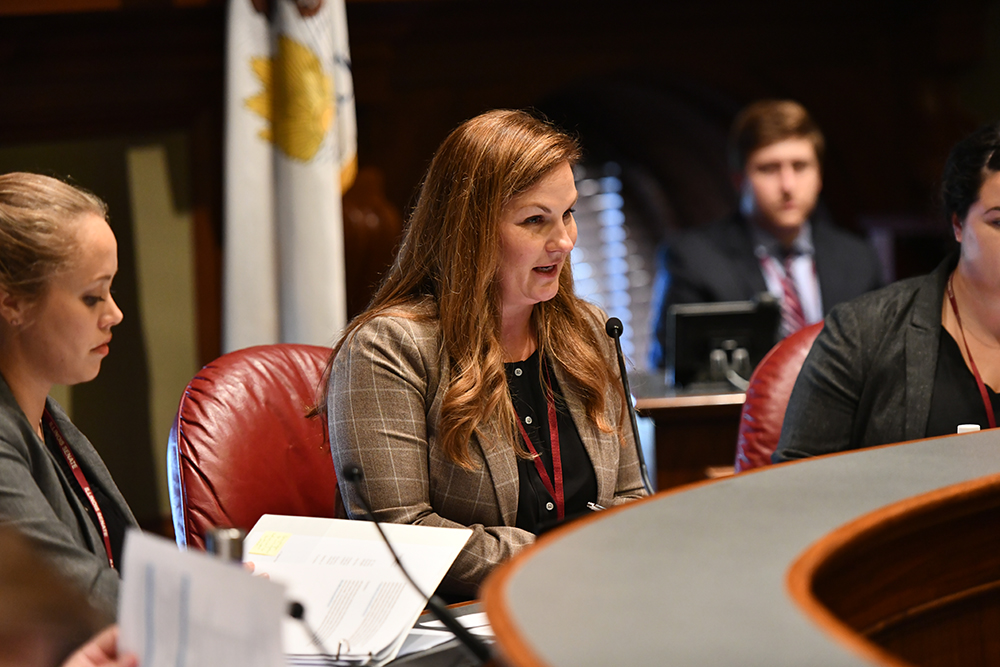 SPRINGFIELD – In response to her district's opioid crisis, State Senator Rachelle Crowe (D-Glen Carbon) co-sponsored an initiative to expand Illinois' medical cannabis program. It was signed into law this week.
"By expanding access to medicinal cannabis, we are giving those with an opioid prescription another option to manage their pain," Crowe said. "Opioids are highly addictive when abused, and this program will offer qualifying individuals an alternative."
Earlier this year, the Illinois Department of Public Health successfully launched the Opioid Alternative Pilot Program to give patients access to medical cannabis in exchange for their opioid prescription.
The legislation also expands access to the medicinal cannabis program. It gives nurse practitioners and physician's assistants the authority to certify a patient's eligibility for medicinal cannabis. Currently, only doctors have this authority.
The initiative also adds 12 qualifying debilitating medical conditions, bringing the total number of conditions to 54.
Senate Bill 2023 is effective Jan. 1, 2020